The long-awaited Arknights event, Stultifera Navis is finally here and is available now globally.
The event brings new three new 6-stars to the game, including Specter the Unchained, Irene, and the free 6-star healer, Lumen. The event also brings with it the new Stultifera Navis story event, with new mechanics, enemies, and the opportunity to pick up the aforementioned Lumen.
Various other login bonuses, free gachas, and quality-of-life changes will also be coming in this event, making it a glorious occasion for all Arknights fans
The Stultifera Navis event goes live on November 3 at 13:00 [GMT-4]
▍Abyss Corrosion Head Hunting Pick-up Banner
Arknights' Abyss Corrosion limited headhunting banner is here, bringing the 6-Star Guard Irene, and the 6-Star limited doll specialist, Specter the Unchained. The banner also includes the new 5-star operator Windflit.
As this is a limited banner, players will be able to log in to claim a free 10x headhunting permit at any time during the event. You can also pull from this banner once every day, for free, giving you a total of 14 extra pulls during the event, so make sure you don't forget to do your free rolls!
■ Specter the Unchained – CV: Azumi Asakura
■ Irene – CV: Rie Kugimiya
■ Windflit – CV: Taku Yashiro
As a new operator but not part of the banner, is the free 6-star therapist healer, Lumen.
This powerful healer excels at healing allies at a long-range, while also instantly removing negative status effects including freeze, stun, burn, and any other types of disables and negative effects on your operators.
■ Lumen – CV: Yusuke Kobayashi
▍Arknights – New and Returning Skins
I hope you have your Originium Primes ready because the game is adding, and reintroducing 17 outfits back into the game!
The new outfits include the Aurora Polar Catcher, Skadi the Corrupting Heart, and Gnosis Forerunner outfits from the new Bloodline of Combat line, along with the brand new 2022 Ambience Synesthesia line featuring Tequila Cardwinner, Reed Emerald Holiday, and Mudrock Obsidian. The Arknights ambience synesthesia outfits are actually being released simultaneously with the Chinese server!
Next we have a re-run of several old outfits, including the Rhodes Fashion Review and previous Bloodline of Combat skins featuring Ayerscape, Mountain, Flint, and Eunectes, along with the old Ambience Synesthesia skins featuring Courier, Blaze, and Vigna.
One last thing to note is W's previous Epoque skin which received an update making the outfit now animate as a live-2d skin when viewing her operator info and in the main menu!
▍Arknights Login Bonuses
You can also claim new login bonuses, from the Gift of the Deep Ones Login event! If you login for at least four days between November 3 to November 17, you can receive Frostleaf's free Bloodline of Combat skin, along with extra items and sanity restore items, and more!
The provisional mining permit login bonus is here too, letting you collect between 400 to 1000 orundum every day for the duration of the event!
▍Arknights Quality of Life Changes
We have a few new quality-of-life features and permanent additions to the game! You probably won't be farming these stages due to the event, but CE-6 and LS-6 are finally in the game, giving you, even more LMD and EXP items to use on your operators!
In addition, from now on Sanity boosters will now give 20 more sanity across the board! If you've already claimed your weekly sanity items though, sadly these won't be upgraded as this change only takes effect for all new sanity restore items moving forward
The game is also finally adding an annihilation skip, letting players completely skip the wait for collecting their weekly 1800s orundum with an instant ticket! You can collect this new tickets from daily missions and weeklies starting next week.
Follow QooApp official Facebook / Twitter / Google News / Reddit to get the latest ACG information!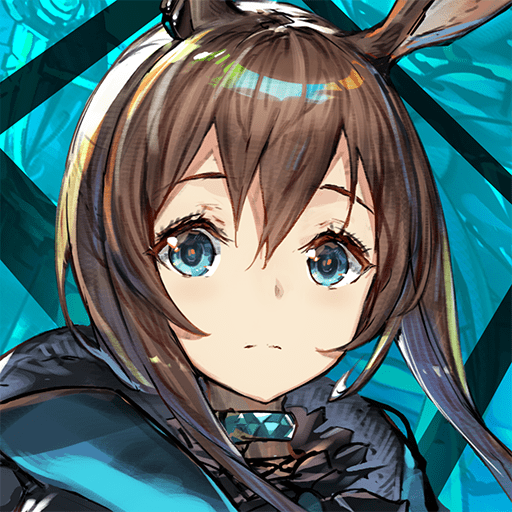 Arknights | English Yostar Limited. Rate: 4.7
Install