The TV anime D4DJ All Mix will start airing on January 13, 2023, in Japan, along with the reveal of a new key visual and trailer highlighting the DJ units, Lyrical Lily, Merm4id, and RONDO.
D4DJ All Mix is the second anime season of Bushiroad's D4DJ project, and the sequel to D4DJ First Mix. In the trailer, a part of the opening theme is also featured, "Maihime" by Lyrical Lily an all-girl DJ group in the Dig Delight Direct Drive DJ franchise.
In addition, the special anime episode D4DJ Double Mix will be rebroadcast on TOKYO MX, BS Nittele, and AT-X on January 6, 2023, on KBS Kyoto on January 6, and on Sun TV on January 7, 2023.
To commemorate the broadcast of D4DJ All Mix, the TV anime D4DJ First Mix and the mini-anime D4DJ Petit Mix will be released for free on the official D4DJ YouTube channel from January 1 and 2, 2023. It was also revealed that the first episode of D4DJ All Mix will be screened at the Bushiroad New Year Grand Presentation 2023 event to be held on January 9, 2023.
The opening and ending theme song singles for the TV anime will be also released. On February 15, "Maihime" by Lyrical Lily, the opening theme song single for the anime, will be released. The ED theme song single "Around and Around" will be released on March 15.
▍D4DJ All Mix Anime Trailer
▍D4DJ All Mix Featured DJ Units
■ Lyrical Lily
(Vocals) Miyu Sakurada – CV: Hazuki Tanda
Miyu is a kind-hearted and thoughtful high school student. She started her DJ-ing after finding some analog equipment with the rest of her unit mates. She loves singing and is well-versed in popular songs from the Showa era, as well as nostalgic music due to her family's influence.
(DJ) Haruna Kasuga – CV: Amane Shindo
Haruna is an earnest girl and a member of her high school's disciplinary committee. Her kind-hearted nature always gets her involved in all sorts of trouble. Although she pretends to be uninterested in DJ-ing, she can't hide her love for audio equipment which she inherited from her father.
(Chorus/VJ) Kurumi Shiratori – CV: Ruka Fukagawa
With a cheerful personality, Kurumi loves fun things. Bored with being in a strict school for children from rich and prestigious families, she is always up to mischief. She feels deeply thankful to Miyu for always solving her troubles, but has no intention of stopping playing pranks.
(Chorus) Miiko Takeshita – CV: Yuzuki Watase
Miiko loves to play and also loves her unit mates. She is always joyful and can get along with everyone. Others may think it is hard to realize what she is thinking, when in fact she is not thinking about anything. She is the type of person who laughs and enjoys haunted houses and horror movies.
■ Merm4id
(Vocals) Rika Seto – CV: Natsumi Hirajima
Life is meant to be enjoyed! is her motto, and she lives her college life with a positive attitude toward everything. She loves parties where she can sing and dance with her friends. She started DJ-ing with her best friends Marika, Saori, and Dalia, whom she met by chance at a club. She is a gifted girl with natural talent who overcomes everything with luck and charm.
(Chorus/Performer) Marika Mizushima – CV: Mei Okada
Marika is a gentle girl with a calm personality. Additional to her university studies, she also works as a model. Upon entering college, she quickly became the center of attention, but Rika became her best friend, approaching her without concern. She has a calm demeanor, but loves live performances and takes her DJ career seriously.
(DJ) Saori Hidaka – CV: Himari Hazuki
Saori started DJ-ing in high school and due to her serious nature, practiced a lot until her technique was adequate. Her negative attitude has taken a toll on her, and even now that she is a college student, her DJ-ing has remained modest. Rika forced her to join the unit and now she is determined to grow mentally and achieve her dreams.
(Chorus/Performer) Dalia Matsuyama – CV: Ai Negishi
Dalia is a hard-working girl who aspires to be a dancer regardless of genre, such as ballet, Japanese dance, and contemporary dance. She joined Rika, whom she met at a club because she felt that her positive nature is what she lacks. She is a martial arts expert and also plays the role of the unit's bodyguard.
■ RONDO
(Vocals) Tsubaki Aoyagi – CV: Rihona Kato
Tsubaki was invited to join the vocal-less DJ unit after meeting Aoi Miyake, and as soon as she joined, quickly became the center of attention. A vocalist by nature, she has been humming tunes for as long as she can remember. She has a strong attitude, though she hates being alone.
(Guitar) Nagisa Tsukimiyama – CV: Sae Otsuka
Nagisa grew up in a rock-loving family in downtown Tokyo. While wandering around in search of a place to practice, she stumbled upon a club where Aoi performed as a DJ, and also often visits Hiiro's house. Although she has a shy side, she has a strong sense of fellowship and stands firm against anything that doesn't make sense.
(Chorus/VJ) Hiiro Yano – CV: Haruna Momono
Hiiro is a charming college student with a mature atmosphere, she is in charge of VJ-ing but also plays a role in creating the unit's worldview due to her deep knowledge of art in general. A psychology major, she is a compassionate person who listens attentively to the members' advice, but she also takes on the role of correcting them when their selfishness becomes too much.
(DJ) Aoi Miyake – CV: Tsunko
Aoi is a DJ that performs exclusively for a members-only club and has many fans due to her androgynous look. She is in love with Tsubaki's vocals and encourages her to form the DJ unit. She has a poker face and never shows his true feelings, but is very open to the members of the unit.
▍D4DJ All Mix Anime Staff
Original Story: Bushiroad
Story draft: Ko Nakamura
Character draft: Yatile
General Director : Seiji Mizushima
Director: Daisuke Suzuki
Series Composition: Go Zappa
Animation Character Design: Takuya Chanohara, Yuka Hachimori
Modeling Director : Daisuke Haraoka, Shinya Takaoka, Takao Yokoyama
Rigging Director: Natsuko Yashiro
Color Design: Aiko Matsuyama (Typhoon Graphics)
Director of Photography: Shunsuke Kobayashi
Art Director: Yusuke Ikeda
Art setting: Eiko Tsunadou
Editing: Misaki Enokida
Sound Director: Yukio Nagasaki
Music: Ryouhei Sataka
Animation Production Supervisor: Hiroaki Matsuura
Animation Production: Sanzigen
Follow QooApp official Facebook / Twitter / Google News / Reddit to get the latest ACG information!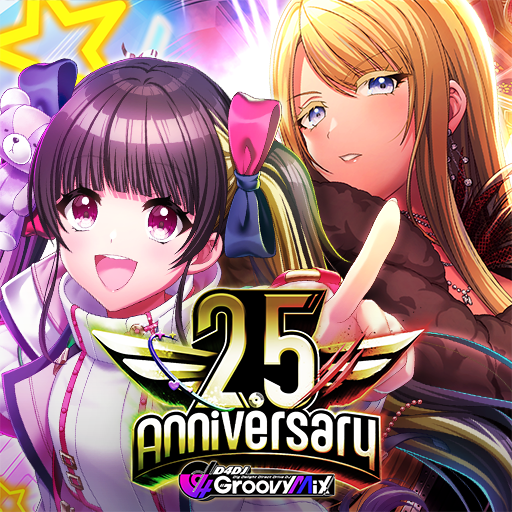 D4DJ Groovy Mix | English Bushiroad International Pte Ltd_ Rate: 4.6
Install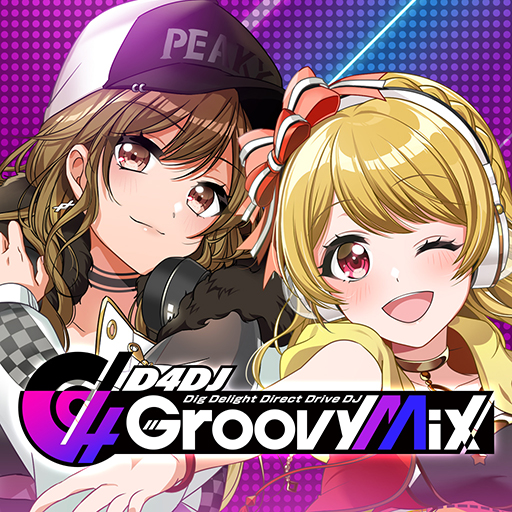 D4DJ Groovy Mix | Traditional Chinese Mobimon Inc. Rate: 4.5
Install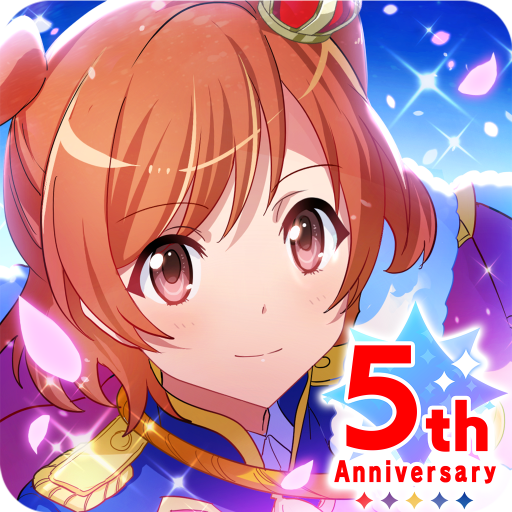 Revue Starlight Re LIVE | Japanese Ateam Inc. Rate: 4.3
Install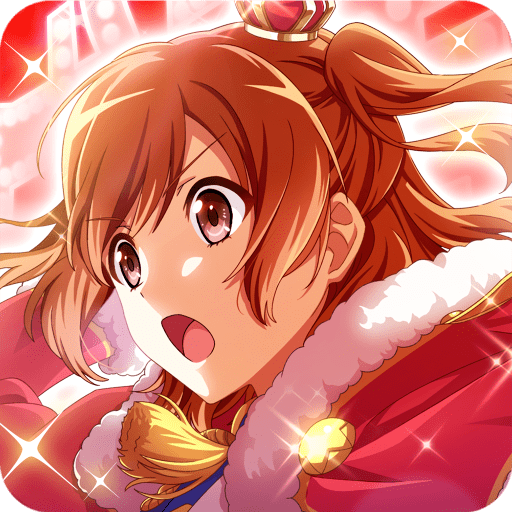 Revue Starlight Re LIVE | Global Ateam Inc. Rate: 4.4
Install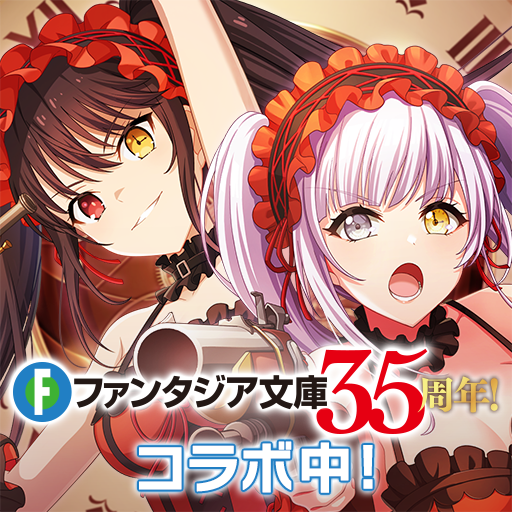 D4DJ Groovy Mix | Japanese 株式会社ブシロード Rate: 4.6
Install