2022 may be over, but that doesn't mean the game releases stop coming! We saw a great slew of Otome and Joseimuke games on both mobile and Nintendo Switch that is really worth putting on your radar. But with so many options, this list is so you can find your next titles to dive into a new world full of ikemen! Don't hesitate to let us know what is your best Otome/Joseimuke games of the year!
Before we dive further, please noted that this list will only focus on games that were initially released in 2022. Games such as Lover Pretend, Paradigm Paradox, and Amnesia: Later x Crowd came out this year in the western territory, but they already had existing Japanese releases that weren't in 2022, so, unfortunately, those had to be excluded. Furthermore, games that were unable to be played (either due to geo-restrictions or other technical issues) were also excluded from this list.
Dream Meister and the Recollected Black Fairy (Yumekuro)
Dream Meister and the Recollected Black Fairy shares the same universe as GCREST's other otome game, 100 Sleeping Princes & the Kingdom of Dreams, but follows a completely new story. As a Guild Keeper, you travel to several realms as you meet a colorful cast of ikemen guild members from all sorts of different backgrounds and factions. Unlike its predecessor, Yumekuro is a turn-based RPG in which you have to make use of the special skills of the Meister and battle against the enemies.
☆Why we like it: From its presentation to its amazing story, Yumekuro is honestly one of the best in its genre with a well-thought-out battle and training system. It is also a great introduction to both new fans of the Yume series and to old fans who have been playing Yume 100 for a while now.
Instead of a typical otome game, Yumekuro charms with an authentic RPG system where you really need to train the characters and plot strategies to trump in battles. For ikemen collectors, Yumekuro won't let you down with the series' signature Sun and Moon Awakening system, as you can awaken your Meister to get different illustrations while changing their status or ability. The game initially lacked a few of the main characters, however, most of the promised teased Meister have already been added, each with interesting personalities for you to unravel.
▍ Read More
Dream Meister and the Recollected Black Fairy Tier List & Team Building Guide
Technoroid Unison Heart
Techoroid Unison Heart is a puzzle adventure mobile game where players have to nurture the "Kokoro" (heart) of the Android performers, featuring simple puzzle gameplay with music provided by Elements Garden. It is part of the Technoroid multimedia project, which includes games, songs, and an anime that is set to release next year. The fully voiced main story depicts the growth of the Androids as they challenge to become the top performers in "Babel".
☆Why we like it: Technoroid Unison Heart captivated players with its sci-fi theme and non-female protagonist. Its engaging soundtracks combined with the fun puzzle gameplay provide lots of fun, even if the gacha can be a bit stingy at times. As a match 3 game, Technoroid Unison Heart doesn't limit how many moves you can do unlike other puzzle games, and there are no achievements that require you to finish the stage in say, 20 moves or less. Plus you can easily turn on the AUTO Mode to farm stages for resources, which makes this a very nice casual option.
▍ Read More
Technoroid Unison Heart Game Review – Solve Puzzles in Cybernetic Melodies
Life Makeover (Kirameki Paradise)
Life Makeover, also known as Kirameki Paradise, is a social simulation game for mobile that features a vivid world, in which players can customize the beautiful 3D avatar to their tastes. Developed by Archosaur Games, it takes a bit of a different turn, presenting its story as a mystery visual novel while blending in dress-up challenges and interactive photoshoots, where you must thrive as a fledging designer who just graduated from college.
☆Why we like it: Life Makeover is a game that was and still is, ambitious in what it sets out to accomplish, but it hits all the right marks in identifying itself as a high-end fashion game. With its gorgeous 3D models and creative freedom, the quality of its visuals is undeniably high. Furthermore, it also appeals to fashion lovers and simulation gamers alike, as it can satisfy any imaginative urges you might have.
▍ Read More
Life Makeover Review – A Utopia for Dress-Up Enthusiasts
Sympathy Kiss
As the latest addition to Idea Factory's otome brand Otomate, Sympathy Kiss tells the story of a young girl who was working for almost a year at an app development company. While she was used to the usual mediocrity of work, she is suddenly reassigned to the production department of an app that is about to end its service.
Players will have to step in her shoes and choose the ideal partner that will keep the app alive for years to come. The game is currently available for Nintendo Switch in Japan and no English release was confirmed at the time of writing.
☆Why we like it: Up until now, we haven't really seen any otome games where the heroine is truly a self-insert (as in, faceless and rarely shown on CGs) because, in Sympathy Kiss, the player can get themselves immersed, with some exceptions of course. We also see a more mature type of cast and scenario, because the setting takes place in a typical office job, and come on, who can say no to dating your ikemen co-workers?!
Even if Tempest
Presented by Voltage for Nintendo Switch, the otome game Even if Tempest follows the story of Anastasia Lynzel. Raised by her stepmother, Evelina, she had to face cruelty from a young age and was usually forced to stay in the attic. One day, her life changes forever as she gains a special ability called Fatal Rewind, which allows her to change the past. With this oath branded in her heart, Anastasia begins her life anew. But little does she know that this resolve will only lead to further misfortune.
☆Why we like it: Being an otome game not developed by Otomate, even if Tempest certainly doesn't follow the same UI and gameplay flow when we compare it to other otome titles, and that's what makes it stand out. It should be noted, however, that there were reports of the game crashing but without a clear-cut circumstance as to why. Don't get me wrong as It's still a good game, but it is something to keep in mind.
The game was really good in pulling you into its mysterious, other-worldly atmosphere. Get ready for a rather dark and tragic theme that revolves around a convicted and badass heroine, who struggles to stand against her inevitable fate. By returning to the past, remembering what she learned, and using this knowledge to make better choices, the heroine shows admirable resilience as she continues to get back up and try again – over and over again – until she reaches the ending she seeks.
Tengoku Struggle -strayside-
Tengoku Struggle -strayside- is an otome game for Nintendo Switch by the same production team of Nil Admirari no Tenbin: Teito Genwaku Kitan and Olympia Soirée all developed by Otomate. As one of the highly anticipated otome games of the year, Tengoku Struggle depicts a comedic battle fantasy story set in a place where the living and the dead mingle, and sinners are pitted against each other in eternal battle. The protagonist, Rin Enma, the adopted daughter of the king of the underworld, has been tasked with tracking down and recapturing a group of escaped sinners.
☆Why we like it: Tengoku Struggle was immensely popular in Japan, and not long after that, an English localization was confirmed for 2024. If you are proficient in Japanese and don't want to wait until the localization, then by all means I recommend giving it a try. A fan of Nil Admirari and Olympia Soirée will be happy to find that the game has a colorful cast of personalities and an engaging tale between Emma and the prisoners. Not to mention the gorgeous art style and perfect shading that they did on each of the CGs.
Soukai Tenki
As the very first title of Altergear, the alternative brand of Idea Factory, Soukai Tenki is an adventure visual novel for Nintendo Switch. It centers on Minato, an amnesiac boy who remembers only his name and was banished as an exile―someone who has committed a crime on Ikishima, an island far from the mainland. Unable to comprehend the situation, the mysterious Minato is accepted by island boys Kazuya, Nagisa, and Reiji, with whom he gradually forms strong "bonds" as they interact, occasionally fight, and grow.
☆Why we like it: This first entry in Idea Factory's brand-new Altergear brand only gives us a peek at a visual novel that completely takes the heroine out of the picture. Soukai Tenki is not an otome game per se, but it is definitely a Joseimuke option with a specific focus on the bonds and friendships between men specifically.
This friendship, of course, doesn't involve any romance elements like the Boys' Love genre, but it does give you a chance to dive into the hot-blooded adventure of the boys and follows their growth. It is always thrilling to see games focusing on a different aspect than a traditional otome game, especially when this new brand (Altergear) continues to release more titles, such as the upcoming DIG-ROCK project-based game.
Follow QooApp official Facebook / Twitter / Google News / Reddit to get the latest ACG information!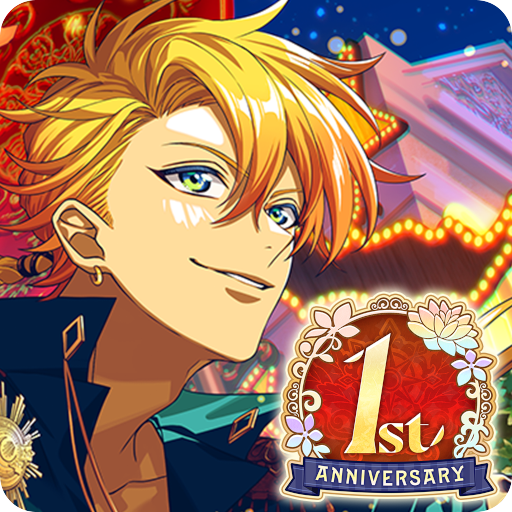 Dream Meister and the Recollected Black Fairy GCREST, Inc. Rate: 4.5
Download
TECHNOROID UNISON HEART CyberAgent Inc. Rate: 4.3
Download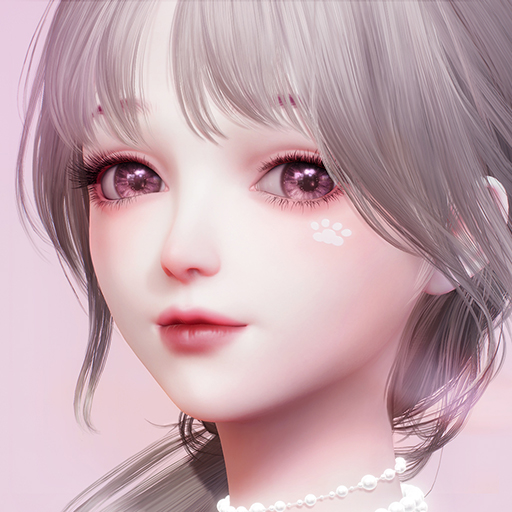 Life Makeover | SG & MY Archosaur Games

: