Aniplex has revealed a new trailer for the second cour of the Bleach: Thousand-Year Blood War anime series, which is set to debut in July 2023. Titled Bleach: Thousand-Year Blood War Part 2: The Separation, the anime will center on Ichigo's parents, Isshin and Masaki.
Based on the popular manga series created by Tite Kubo, the anime's first cour ended on Monday with a one-hour special that combined the anime's 12th and 13th episodes. A special movie picking up the signature scene of the first cour was also revealed.
The show premiered on October 10 in Japan on TV Tokyo and its affiliates and is streaming on 20+ services in Japan, including Hulu and Disney+. Viz Media began streaming the anime on Hulu in the U.S. on October 10. The series is scheduled to run for four cours over the course of one year, with each section consisting of 12 to 13 episodes.
Tomohisa Taguchi is directing at Studio Pierrot, with Taguchi also writing the series composition, Masashi Kudo returning to design the characters, and Shiro SAGISU returning to do the music.
▍Bleach: Thousand-Year Blood War 2nd Cour Announcement PV
▍Bleach: Thousand-Year Blood War Episode 13 Special Movie
▍Bleach: Thousand-Year Blood War Anime Story
Was it all just a coincidence, or was it inevitable? Ichigo Kurosaki gained the powers of a Soul Reaper through a chance encounter. As a Substitute Soul Reaper, Ichigo became caught in the turmoil of the Soul Society, a place where deceased souls gather. But with help from his friends, Ichigo overcame every challenge to become even stronger… The history and truth kept hidden by the Soul Reapers for a thousand long years is finally brought to light. All things must come to an end–as Ichigo Kurosaki's final battle begins!
▍Bleach: Thousand-Year Blood War Anime Staff
Original Author and Supervisor: Tite Kubo
Director: Tomohisa Taguchi
Series Composition: Masaki Hiramatsu and Tomohisa Taguchi
Character Design: Masashi Kudo
Art Director: Yoshio Tanioka
Chief Animation Director: Kumiko Takayanagi, Michio Hasegawa, and Sei Komatsubara
Sound Director: Yukio Nagasaki
Editing: Akinori Mishima
Art Setting: Toshiki Amada
Color Designer: Saori Goda
CGI Director: Kazushi Goto and Toshihiro Sasaki
Director of Photography: Kazuhiro Yamada
Sound Director: Yukio Nagasaki
Sound Production: Zack Promotion
Music: Shiro Sagisu
Animation Studio: Studio Pierrot
▍Bleach: Thousand-Year Blood War Anime Cast
■ Ichigo Kurosaki – CV: Masakazu Morita
■ Rukia Kuchiki – CV: Fumiko Orikasa
■ Shunsui Kyōraku – CV: Akio Ohtsuka
■ Retsu Unohana -CV: Aya Hisakawa
■ Bambietta Basterbine – CV: Ayana Taketasu
■ Kirio Hikifune – CV: Ayumi Tsunematsu
■ Genryūsai Shigekuni Yamamoto – CV: Binbin Takaoka
■ Kenpachi Zaraki – CV: Fumihiko Tachiki
■ Jūshirō Ukitake – CV: Hideo Ishikawa
■ Yasutora Sado – CV: Hiroki Yasumoto
■ Suì-Fēng – CV: Houko Kuwashima
■ Renji Abarai – CV: Kentaro Ito
■ Shinji Hirako – CV: Masaya Onosaka
■ Ichibē Hyōsube – CV: Naomi Kusumi
■ Gremmy Thoumeaux – CV: Natsuki Hanae
■ Uryū Ishida – CV: Noriaki Sugiyama
■ Senjumaru Shutara – CV: Rina Satou
■ Tōshirō Hitsugaya – CV: Romi Park
■ Byakuya Kuchiki – CV: Ryotaro Okiayu
■ Mayuri Kurotsuchi – CV: Ryusei Nakao
■ Lille Barro – CV: Satoshi Hino
■ Yoruichi Shihōin – CV: Satsuki Yukino
■ Kisuke Urahara – CV: Shinchiro Miki
■ Rōjūrō Ōtoribashi – CV: Shouto Kashii
■ Askin Nakk Le Vaar – CV: Shunsuke Takeuchi
■ Yhwach – CV: Takayuki Sugo
■ Sajin Komamura – CV: Tetsu Inada
■ Kensei Muguruma – CV: Tomokazu Sugita
■ Tenjirō Kirinji – CV: Tomoyuki Shimura
■ Ōetsu Mimaiya – CV: Yōji Ueda
■ Jugram Haschwalth – CV: Yuichiro Umehara
■ Orihime Inoue – CV: Yuki Matsuoka
■ Bazz-B – CV: Yuuki Ono
■ Candice Catnipp – CV: Yumi Uchiyama
■ Hidetomo Kajōmaru – CV: Wataru Hatano
■ Berenice Gabrielli- CV: KENN
■ Jerome Guizbatt- CV: Takahiro Fujiwara
■ Asguiaro Ebern- CV: Wataru Komada
■ Luders Friegen- CV: Daiki Hamano
Follow QooApp official Facebook / Twitter / Google News / Reddit to get the latest ACG information!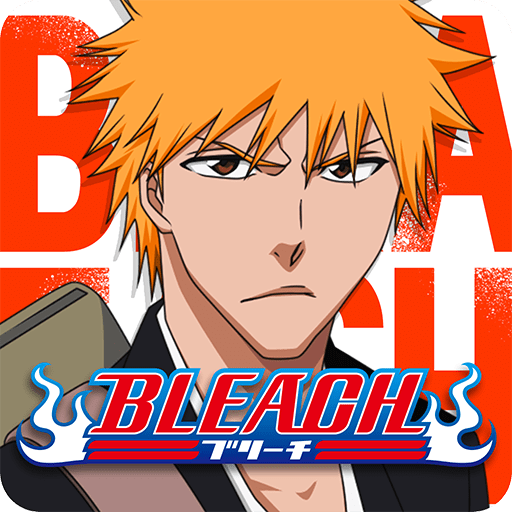 BLEACH Mobile 3D | Global Koramgame Rate: 4.4
Install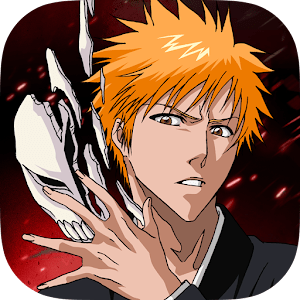 BLEACH: Bonding Blade DAMO NETWORK LIMITED Rate: 3.9
Install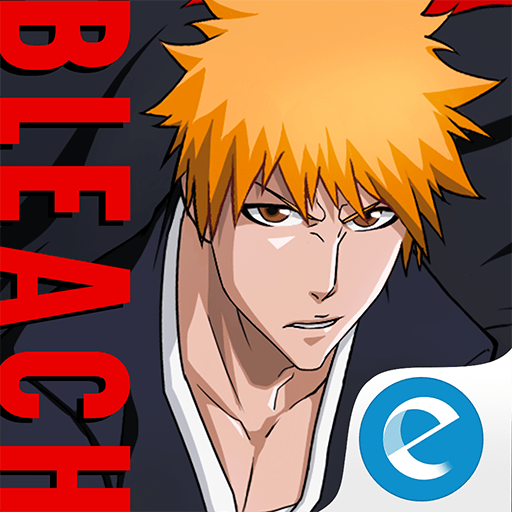 BLEACH: Eternal Soul Efun Games Co.,Ltd. Rate: 4.4
Install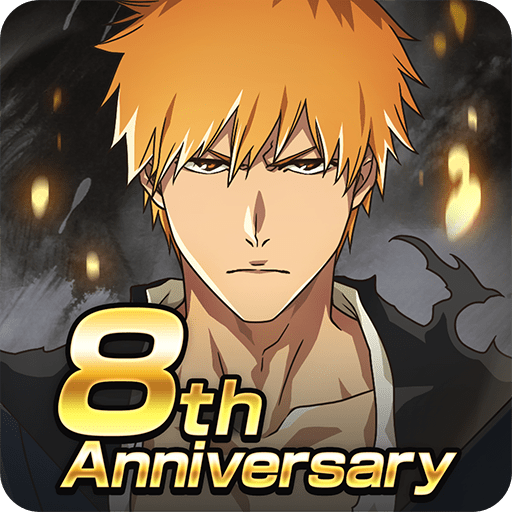 BLEACH: Brave Souls KLab Global Pte. Ltd. Rate: 4.6
Install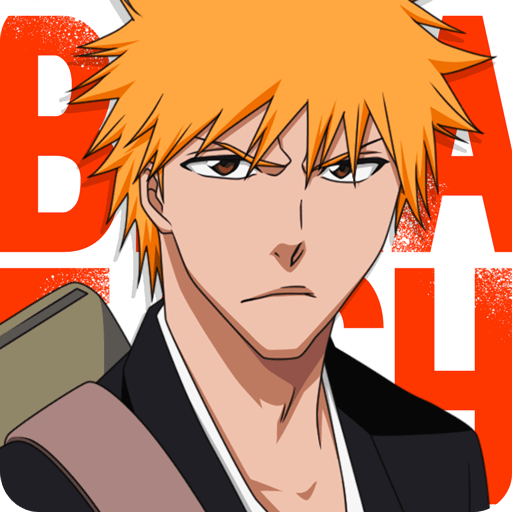 BLEACH Mobile 3D | SEA SIAMGAME Rate: 4.0
Install