Cygames and Arc System Works has revealed that Anila will join the new fighting game Granblue Fantasy Versus: Rising as a playable character. New information on the game's design concept and the new "Dash Attack" and "New Triple Attack" mechanics were also shared.
*Updated Anila's Gameplay Trailer on March 5
The trailers showcase the signature moves of Anila (CV: Aoi Yūki), who will be the first of the Twelve Divine Generals to appear in the video game series. She is an all-rounder who fights using a pole-arm and divine sheep. With a variety of projectiles, anti-airs, and rush-down attacks, the Queen of Sheep has a powerful set of tools that can be utilized by players of all skill levels.
First announced at Granblue Fest 2022-2023 held in January, Granblue Fantasy Versus: Rising is a sequel to the previous entry with more playable characters and upgraded content. The game will include a battle royale mode titled Grand Bruise Legends, as well as a new Ultimate Skills mechanic, which Cygames describes as an "even more powerful version of Plus Skills." Additionally, the game will include a new Dash Attack and Triple Attack mechanic.
Granblue Fantasy Versus: Rising will feature the 24 playable characters from the previous fighting game, as well as new characters and stages, new story content, enhanced graphics, and an online lobby.
Set to release this year for PlayStation 5, PlayStation 4, and Steam, Granblue Fantasy Versus: Rising will also include rollback netcode and crossplay between the three platforms.
▍Granblue Fantasy Versus: Rising's Design Concept
The core gameplay of Granblue Fantasy Versus: Rising will remain the same as its former entry. The new characters and mechanics will serve to elevate moment-to-movement options and strategies to new levels. Just as before, the team is determined as ever to deliver a fighting game that can be thoroughly enjoyed by both newcomers and veterans.
▍Dash Attack & Triple Attacks
Details about the previously revealed new mechanics of Dash Attacks and Triple Attacks were also shown. In Granblue Fantasy Versus: Rising, players will be able to perform quick attacks while dashing-close the gap and keep the pressure on with different variations using light, medium, and heavy attacks. Some characters have dash attacks that can be chained into combos or used to catch blocking foes off guard.
Just like the original Auto Combo system from Granblue Fantasy: Versus, Triple Attacks can be performed by pushing an attack button three times in a row. The third hit, however, can now be changed to an overhead or low attack depending on your input. Use them to open up a defensive foe and keep your pressure going!
Granblue Fantasy Versus: Rising has also confirmed two new online features, including a Casual Match Mode and Versus Rank Display Update. But details are yet to be revealed.
An open beta tournament for Granblue Fantasy: Versus Rising will be held at EVO Japan 2023 from March 31 to April 2. The second playable character of GBVSR will be revealed at that time.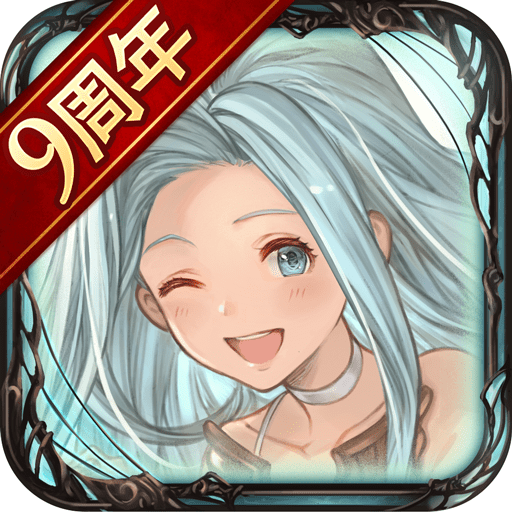 Granblue Fantasy mobage Rate: 4.6
Download