During "The IDOLM@STER Shiny Colors 5th Live If I_wings" live concert on March 18 to 19, it was announced that the browser game The Idolmaster Shiny Colors will be getting a television anime series in Spring 2024! It also revealed a new trailer showcasing clips of the 283 Production's idols from Illumination Stars, Houkago Climax Girls, Alstroemeria, and L'Antica.
Before the anime premieres on TV, the 12-episode anime will screen in theaters starting on October 27. The anime will play in three parts in 75 theaters in 47 prefectures throughout Japan.
The idol training simulation browser game was released on the enza platform on April 24, 2018, and on Android and iOS platforms on March 13, 2019 in Japan. In Shiny Colors, the player takes the role of a producer at 283 Production and manages a number of idols from different units. The player is tasked to organize idol units with produce and support idol cards and trains the set idol in the produce part of the game.
▍ The Idolmaster Shiny Colors Anime Staff & Production
Planning/Production/Original Work: Bandai Namco Entertainment
Chief Director: Mankyū
Co-Director/CG Director: Takeshi Iwata
CG Director: Susumu Sugai
Series Director/Script: Yoichi Kato
Animation Character Design: Ryōhei Fukushi
Color Planning: Hironori Noji
Background Art Director: Manami Azuta
Music: Lantis Co., Ltd.
Sound Production Manager: Masazumi Yagihashi
Animation Production: Polygon Pictures
▍ The Idolmaster Shiny Colors Cast
■ Mano Sakuragi – CV: Hitomi Sekine
■ Hiori Kazano – CV: Reina Kondo
■ Meguru Hachimiya – CV: Mayu Mineda
■ Kogane Tsukioka – CV: Karin Isobe
■ Mamimi Tanaka – CV: Chisa Suganuma
■ Sakuya Shirase – CV: Anna Yamaki
■ Yuika Mitsumine – CV: Shio Kisui
■ Kiriko Yuukoku – CV: Mizuki Yuina
■ Kaho Komiya – CV: Hiyori Kōno
■ Chiyoko Sonoda – CV: Haruka Shiraishi
■ Juri Saijo – CV: Mariko Nagai
■ Rinze Morino – CV: Wakana Maruoka
■ Natsuha Arisugawa – CV: Akiho Suzumoto
■ Amana Osaki – CV: Honoka Kuroki
■ Tenka Osaki – CV: Ryōko Maekawa
■ Chiyuki Kuwayama – CV: Noriko Shibasaki
■ Hazuki Nanakusa – CV: Hibiki Yamamura
■ Tsutomu Amai – CV: Kenjiro Tsuda
Follow QooApp's official Facebook / Twitter / Google News / Reddit for the latest ACG information!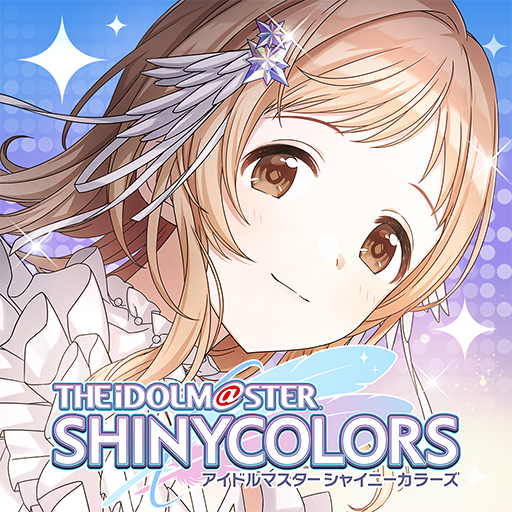 THE iDOLM@STER Shiny Colors BANDAI NAMCO Entertainment Inc. Rate: 4.5
Download