The Cybird x Animate romance adventure game Koihana Bakumeiroku today officially launches for iOS, Android, and PC via Animate Games in Japan.
In celebration of the game's pre-registration topping 100,000, all players can receive all pre-registration rewards including 1,700 diamonds, items for 10 times Gacha, a ★4 character-guaranteed ticket, limited costume, and hairstyle when they login to the game before July 5.
On the other hand, two versions of the CD featuring the game's theme song "Reasons" by the characters Saitō Hajime (CV: Shugo Nakamura) and Hijikata Toshizo (CV: Makoto Furukawa) will be released on July 26. Each version will come with a situational voice recording of the character.
The Japanese developers also announced that the game is getting a stage-play adaptation by Nelke Planning in Hyogo, Tokyo in February 2024. Details about the cast and schedule will be revealed later on the official site, so stay tuned!
▍Koihana Bakumeiroku Official Trailer
▍About Koihana Bakumeiroku
Koihana Bakumeiroku is the first project of +ONE by Ikémen Series, a new brand that was established to celebrate the 10th anniversary of the Ikémen Series, together with the series' new entry Ikemen Villains: Wrapped in Wicked Romance.
Set in Meiji-era Japan, the player plays the heroine of Koihana Bakumeiroku, who lost her childhood memories in a certain incident. After your adoptive parents passed away, you visited the new capital, Tokyo. As soon as you were fascinated by the gorgeous cityscape, you were involved in an incident – a man suddenly appeared, giving you no choice but to pull out your memento sword. Fortunately, you were saved by Saito Hajime, who was once the captain of the Shinsengumi's 3rd division of the rebels and is now the captain of the Meiji government Battou Corps.
After meeting him and the government officers such as Kido Takayoshi and Katsu Kaishu, you learned the existence of "Shikabito", a force that threatens the Meiji government. While chasing the incident surrounding the Shikabito, the new Tokugawa shogunate army led by Ii Naosuke, who lost his life in the past, appears. Beside him is Hijikata Toshizo, the vice-commander of the Shinsengumi. On the other hand, general Saigo Takamori further drags you to an unprecedented three-way battle…
▍Read More
Koihana Bakumeiroku AGF2022 Stage Report – A Meiji Love Story Presented by Voice Actors Shugo Nakamura, Ryota Suzuki, and Ryohei Kimura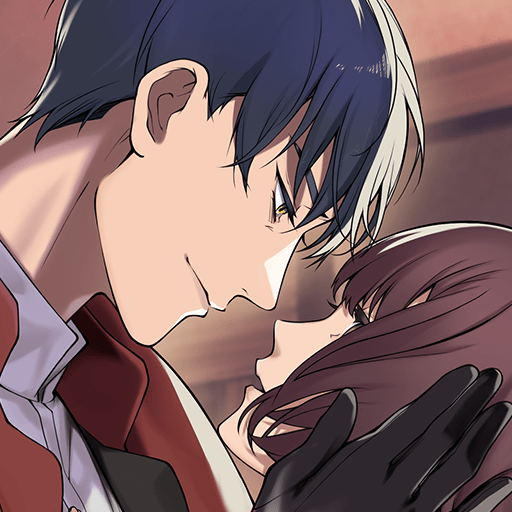 Koihana Bakumeiroku CYBIRD Rate: 3.2
Install