During the Summer Games Fest 2023 livestream, Square Enix announced that the pre-registration of Final Fantasy VII Ever Crisis, the mobile remakes of Final Fantasy VII and Crisis Core, is now live for Android and iOS on the official website. In addition, US and Canadian players can also register for a closed beta test, which is set to begin on July 7, 2023!
In Final Fantasy VII Ever Crisis, you'll experience both classic and new stories within the Final Fantasy VII universe presented in a retro-style look combined with modern, beautifully rendered graphics, that are easily accessible on the go. Team up your favorite characters and customize each one with iconic gear and weapons to defeat powerful opponents in solo or cooperative battle mode.
▍ Final Fantasy VII Ever Crisis Trailer
▍ About Final Fantasy VII Ever Crisis
Final Fantasy VII Ever Crisis is a mobile real-time RPG set in the universe of the Final Fantasy VII series. The game is an episodic series with battles and events from FFVII and Crisis Core.
Players can play through either story at any time by swapping from the main menu and experiencing an abridged version of those game's stories from beginning to end. Certain story chapters won't be available on launch and will be added later as updates. The game will also feature a new original story exploring the untold past and origins of characters like Sephiroth.
▍ Final Fantasy VII Ever Crisis Pre-Registration Campaign & Closed Beta
Pre-registration can be done via Google Play and App Store. Depending on how many users pre-register for the game, the following rewards will be given to all players when the game releases! If 1 million users pre-register, everyone can get a free 5★ Weapon Draw Ticket!
70,000: Draw Ticket x5
200,000: Blue Crystal x 500
300,000: Draw Ticket x 5
400,000: Blue Crystal x 500
500,000: Jumpstart Item Set
600,000: Blue Crystal x 500
700,000: Zweihander x 1
1,000,000: 5★ Wpn. Draw Ticket x 1
Pre-registering for Final Fantasy VII Ever Crisis will also sign you up for the Closed Beta Test, which will be limited to US and Canadian players and it's for Android devices only. Players can pre-register for the closed beta on the official website from June 8 to June 28. The test is scheduled to be held from July 6 to July 13, though the date may change.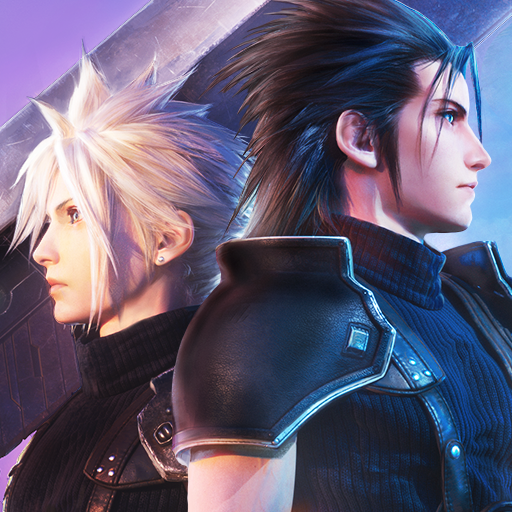 FINAL FANTASY VII EVER CRISIS | Japanese SQUARE ENIX Co.,Ltd. Rate: 3.4
Install