Mobcast Games announced that the "Yu Yu Hakusho GENKAI Battle Spirits" (幽☆遊☆白書 GENKAIバトル魂) mobile game will launch on May 19 at 12:00 [JPT]. The official Youtube channel also reveals a new video for the battle tutorial.
▍Battle Tutorial
▍Overview
"Yu Yu Hakusho GENKAI Battle" is a character training action RPG based on Yoshihiro Togashi's supernatural manga "Yu Yu Hakusho". The game was originally announced to release in 2019 but was suspended. The game project restarted in November 2020 with a new pre-registration campaign.
▍Pre-registration
Players can now pre-register the game via the official site or following the Official Twitter/ LINE. All players will be able to obtain Rurimaru x 1,500 when the pre-registration reaches 500,000.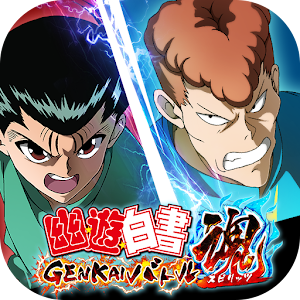 Yu Yu Hakusho GENKAI Battle Spirit Yu Yu Hakusho GENKAI Battle Spirit Mobcast Games Inc.

: