Bushiroad announced that the ARGONAVIS from BanG Dream! boy band multimedia project is renamed to "from ARGONAVIS". The project is also getting a new smartphone game after its rhythm game ARGONAVIS from BanG Dream! AAside shuts down on January 31, 2022.
Though no further details have been revealed for the new game, the project's five bands; Argonavis, GYROAXIA, Fantôme Iris, Fujin RIZING!, and εpsilon will be joining the game.
▍from ARGONAVIS Concerts
In coincidence with the announcement, Bushiroad revealed a new logo for the project. The project's 1st live concert after the renaming will be held on January 2, 2022 in Pacifico Yokohama National Convention Hall.
A 3D CG live "L★R Rock Battle" featuring the five bands is also confirmed to be held in early spring 2022. Details will be revealed later on.
▍from ARGONAVIS Fan Clubs
Three fan clubs, NAVIGATORS' NAVI, Argonavis FC -Pier-, and GYROAXIA FC -GEAR- are also established in early spring for fans to support their favourite bands.
Annual membership fee fan club "NAVIGATORS'NAVI" centers on members of all five bands, while monthly membership fee fan clubs Argonavis FC -Pier- and GYROAXIA FC -GEAR- will center on the two band, Argonavis, and GYROAXIA respectively.
Follow QooApp official Facebook/ Twitter/ Google News to get the latest ACG information!
▍Read More
ARGONAVIS from BanG Dream! AAside Shuts Down on January 31, 2022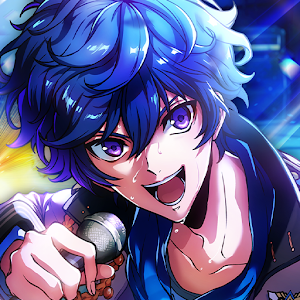 ARGONAVIS from BanG Dream! AAside DeNA Co., Ltd.

: