Bandai Namco officially launches the mobile game Mobile Suit Gundam U.C. ENGAGE for iOS and Android on November 30.
To celebrate the game's pre-registration reaching 100,000, all players will receive 3,000 diamonds and UR Gundam as pre-registration rewards.
Also as the number of live-streaming videos on the official youtube channel has exceeded 1,000 likes, an additional 1,500 diamonds will be presented to all players.
▍Game Launch Event
The game launch login bonus campaign will also give away SR [M0180] Engage Gundam and a total of 3,000 diamonds when you login to the game for 7 consecutive days.
A new story event Solomon's Nightmare (ソロモンの悪夢) will be held between November 30 and December 15. In this event, players can obtain UR [C0046] Shin Matsunaga after clearing the event quest.
The high stats UR [M0072] Nightingale is a pickup mobile suit in the gacha until December 8.
▍About Mobile Suit Gundam U.C. ENGAGE
Mobile Suit Gundam U.C. ENGAGE is a 6vs6 war simulation game, in which players build the team with 6 mobile suits and pilots, and develop strategy according to the features of the mobile suits. The battle will run automatically, while strategy is the key to win the battles.
There is also a special move called "EX skill" that can deal great damage to enemies or temporarily raises the abilities of allies. Activate the EX skills at the right timing to get advantages in battles!
In story mode, anime shorts and narration will be available for players to look back at the history of the Universal Century and relive the battles that took place in each era of the Universal Century with your own unit formation. Brand-new stories created especially for the game will also be available.
Follow QooApp official Facebook/ Twitter/ Google News to get the latest ACG information!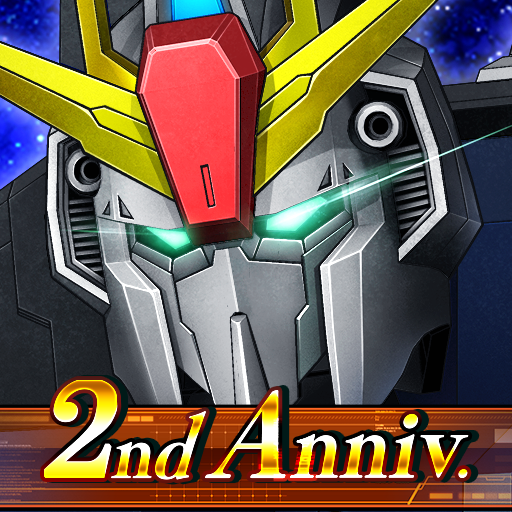 Mobile Suit Gundam U.C. ENGAGE | Japanese BANDAI NAMCO Entertainment Inc. Rate: 3.9
Install