Massively Multiplayer Online Role-Playing Games (MMORPGs) have been on a rise since the past decade showing improvements in connectivity and graphics every year in this digital age. Players on mobile can rejoice as they are living in the best time to play some of the hottest newly-released MMORPGs. Check out the following 10 Best mobile MMORPGs in 2021 that we think you should not miss!
10. Trickster M (KR)
Trickster M is a unique pixel-styled MMORPG by NCSoft for mobile devices. The game is based on the original PC title, Trickster, and draws heavy inspiration from the original game while adding new content of its own. The game is currently only available in South Korea but can be played using an APK installation without a VPN. The game also announced a potential global release on its forums.
Why You Should Play
Trickster M is a heavily player focused MMORPG that emphasizes MMO in the MMORPG terms. Players can experience a unique drill-based system where players earn artifacts and fight tough enemies the lower they go. The game features aesthetically pleasing pixelated models which stand out from the usual real-life graphics. The game offers different and diverse lands where players can chat and hang out while in rare cases, making a Company together which is like guilds or clans in other MMORPGs.
9. Lineage W (Global)
Lineage W is the last game in the Lineage series as said by the Korean developer NCSoft. The game is currently available on the mobile platform but is planning to expand to PC, Nintendo Switch, and consoles soon.
Why You Should Play
Lineage W is the direct continuation of the much popular and acclaimed Lineage on PC. Players can expect a total worldview with beautiful 3D graphics and real-time AI translation. You can expect intense PvP fights with other players, as well as PvE dungeons and Guild gameplay. The game also has a voice-to-text feature which makes conversations easier to make with other players.
8. Revelation Mobile (CN/JP/KR)
Revelation mobile is the mobile continuation of the popular Chinese MMO Revelation Online. Developed and produced by NetEase Games, the game launched in China in January 2021 and was then releases in the Japan and Korea markets by publisher Zlonggames.
Why You Should Play
Revelation mobile adds 5 unique classes for players to choose from with each class having its own unique abilities and play style. The game is very beautiful and lays focus on a poetic storytelling. The game has beautiful cutscenes making use of the powerful Unreal Engine 4 as well as aesthetically pleasing environments. This is not to say the game lacks action as the game boasts multiple party instances. It's a good suit for you if you are interested in gigantic fantasy worlds and beautiful mounts, costumes for characters as well as plenty of stories to read.
7. Icarus Eternal (KR)
Icarus Eternal is an MMORPG from the original Icarus Online session-based PvE survival game. The game is produced and published by LINE Games in South Korea currently. The game is a free-to-play title with in-app purchases and is available in South Korea on Android and iOS app stores. Currently, no further news of a global release is expected.
Why You Should Play
Players can play 4 different classes including fighter, marksmen, mage, and assassins. Like many other Korean MMORPGs, the game requires heavy grinding and you may have to spend efforts and money on almost every stage of the game. However, the game does provide beautiful scenarios and boasts superior graphical quality than the other released versions of the Icarus series like Icarus M: Riders of Icarus. It also has an auto-battle and auto-quest features which is often seen in mobile MMORPGs and is a feature of choice.
6. Master Topia (Global)
Master Topia is a anime-esque MMORPG released by EFUN. The game was initially hyped by inviting a Thai actress Taew Natapohn to join as the cast and ambassador for the game. The game allows players to collect shards scattered across the kingdom, tame rebellious Dragon Souls, and write an everlasting epic story.
Why You Should Play
Master Topia really caters to the audience with an affinity on cute and positive worldview. Players can choose and own different pets for up to 1000 options, feed, raise, and breed them to cultivate more pets. The game also has a gacha system for you to summon different servants, creating bonds with the dragon souls. Players develop a romantic relationship with their servants while eventually being able to marry them. You can also expect a diverse dungeons to be explored played solo or with a party.
5. MIR4 (Global/KR)
MIR4 is a brand new MMORPG developed and published by Wemade Co.Ltd which aims to revolutionize how MMORPGs are being played and received altogether. The game fuses the controversial idea of Cryptocurrency with gaming. The game supports crossplay between mobile and PC.
Why You Should Play
MIR4 is an NFT game that involves new types of players who are interested in making some money while playing an engaging game with other players. The controversial topic seems to benefit the game and company as their NFT altcoin Draco is listed at 0.8$ per Draco coin. Apart from the financial advantages, MIR4 boasts an activity growth system where you level up different systems as you play. The game also has Clans, PvE dungeons, and Free Looting systems where players have to fight with each other to claim the loot.
4. Seven Knights 2 (Global/ KR)
Seven Knights 2 is an ARPG/MMORPG where players can fight each other not directly but through the help of their team of heroes. The game got a global release recently and sees a steep curve of active players on a regular basis.
Why You Should Play
Seven Knights 2 dropped the casual turn-based style of combat which we saw with the original Seven Knights game. The game is converted in to an MMORPG, in which you can see a huge crowd of players everyday. The real-time battles plays a huge role in making the servers feel fresh and not laggy.
Players can build a team of 5 different heroes from the Seven Knights franchise and traverse through different terrains fighting enemies and searching for the last remaining member of Seven Knights – The Legendary Knight Rudy. Players can expect heavy PvP and PvE aspects of the game with multi-player raids and real-time PvP. The game also features a gacha system to summon different rarities of heroes which players can use in battles.
Read More
Seven Knights 2 Reroll Guide & Best Characters
3. Onigiri Heroes (EN/JP/CN)
Onigiri HEROES is a mobile MMORPG developed by CyberStep, based on the Japanese action PC game Onigiri. The game is set in ancient Japan, while players an discover its vast world filled with unique buildings and characters that appear in signature places like Onigashima, Sekigahara, Kyoto, and Edo. The game was released fairly recently and supports English, Japanese, and Chinese text.
Why You Should Play
Onigiri Heroes features a true action-packed combat system where players can easily distinguish themselves from each other based on hard skill alone. This aspect of MMORPGs have been somewhat lost with the recent inclusion of dreaded auto-battle modes where players need not control their heroes but still be able to clear said content due to their raw base power. The game has 8 different weapons to choose from including odachi, axes, swords, bows, lances, and much more. On the other hand, players can summon different heroes alongside them to battle together.
2. Ni no Kuni: Cross Worlds (JP/KR/CN)
Ni no Kuni: Cross Worlds is a unique MMORPG published by Netmarble and developed by Level 5. Based on the world of the Ni No Kuni video game series, the game follows a completely original story where players play as the protagonist, who is invited to participate in the beta test of the virtual reality game "Soul Divers" and find yourself unable to escape its world.
Why You Should Play
Ni no Kuni: Cross Worlds offers 5 different classes including Swordsman, Wizard, Technician, Rogue, and Destroyer to play and level up. Players can customize the character's look by changing their measurements and body type. The game provides multiple PvP and PvE game modes which enhance the overall quality of the game. The beautiful 3D Ghibli-styled open world is also one of the reasons for its popularity in Korea and Japan.
Read More
Ni no Kuni: Cross Worlds: 10 Tips for Beginners
1. Gran Saga (KR/JP)
Gran Saga is taking the #1 spot on our list for various reasons. The graphically pleasing and beautiful game developed by NPixel is taking Korea by storm. The game recently released a Japanese version and a Global release is in the talks as well. The story is about the adventure of a group of knights who want to save their kingdom from the curse of an evil dragon.
Why You Should Play
Gran Saga is one of the most stunning MMORPG compared to similar releases in 2021. The game sets out itself with the help of its beautiful and mind-blowing graphic as well as a intriguing story telling. The game also features diverse play styles with different summonable weapons and artifact systems.
Players can build their Knights using unique weapons and artifacts, withb a standard RPG notions of powering up and levelling up their Knights. In terms of content, the game features various PvP and PvE modes with multi-player raids, boss battles, advent mode, and extermination battles.
Read More
Gran Saga Review: The Most Beautiful MMORPGs of the Decade
Follow QooApp official Facebook / Twitter / Google News to get the latest ACG information!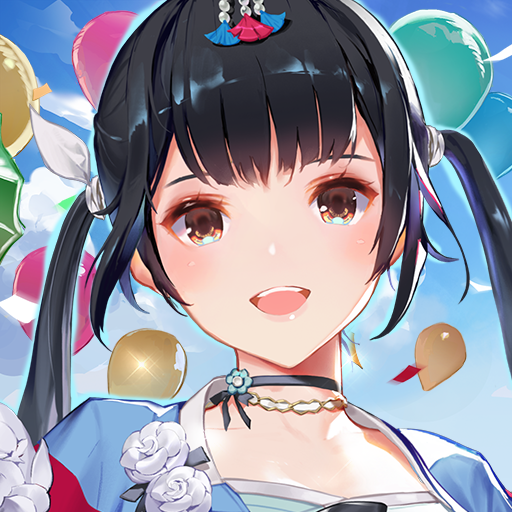 GRAN SAGA | Korean NPIXEL Rate: 3.8
Download
Ni no Kuni: Cross Worlds | Traditional Chinese Netmarble Rate: 3.2
Download
Revelation | Simplified Chinese NetEase Games Rate: 3.9
Download
MIR4 | Kroean WEMADE Rate: 3.6
Download
Trickster M NCSOFT Rate: 3.1
Download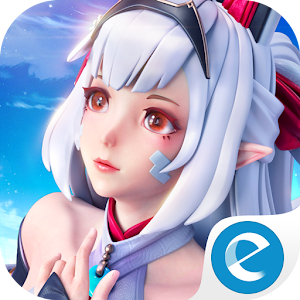 Master Topia Efun Company Limited Rate: 3.8
Download
Icarus Eternal LINE Games Rate: 3.6
Download
Ni no Kuni: Cross Worlds | Japanese/Korean Netmarble Rate: 4.2
Download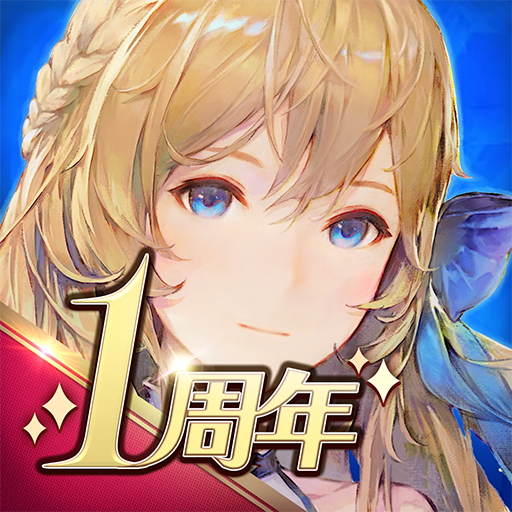 GRAN SAGA | Japanese NPIXEL Rate: 3.9
Download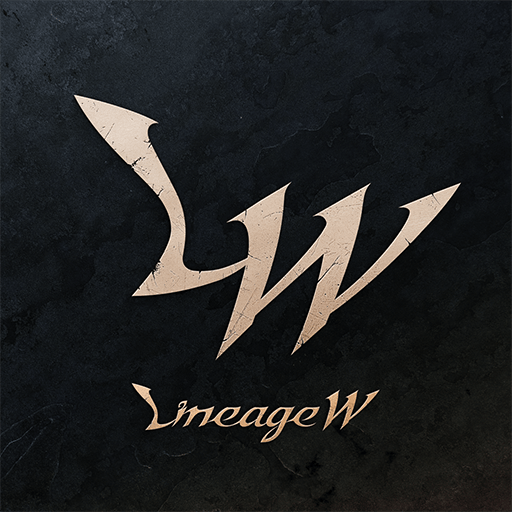 Lineage W NCSOFT Rate: 3.1
Download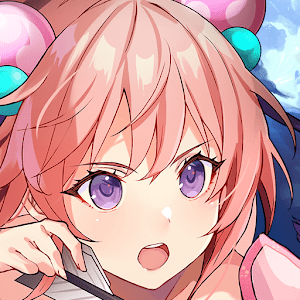 Onigiri HEROES CyberStep, Inc.

: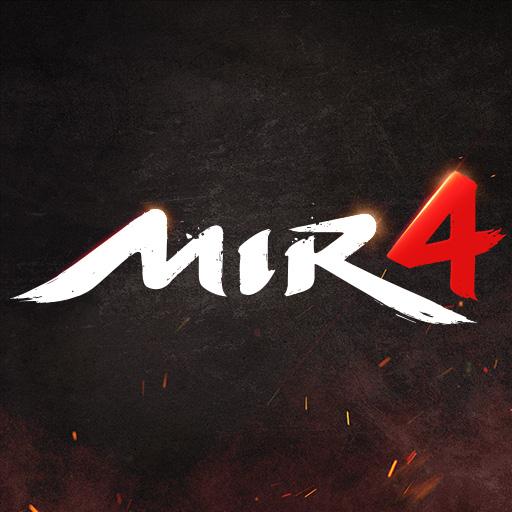 MIR4|Global Wemade Co., Ltd Rate: 4.0
Download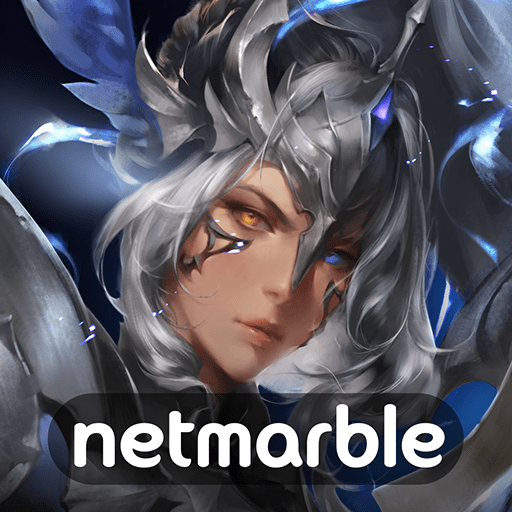 Seven Knights ll|Global Netmarble Corp. Rate: 3.6
Download
Revelation | Korean Netease Games Global Rate: 4.8
Download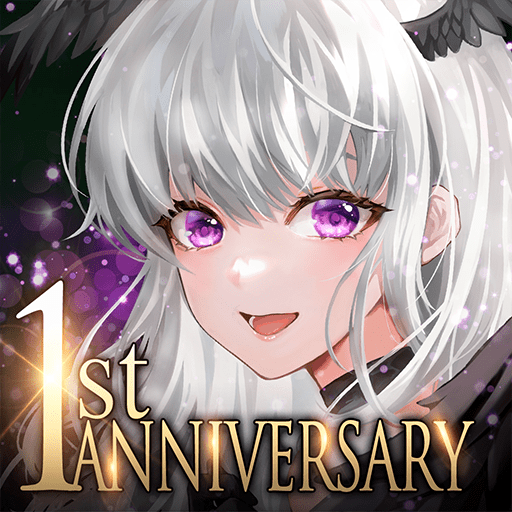 Revelation | Japanese ZlongGames Rate: 4.6
Download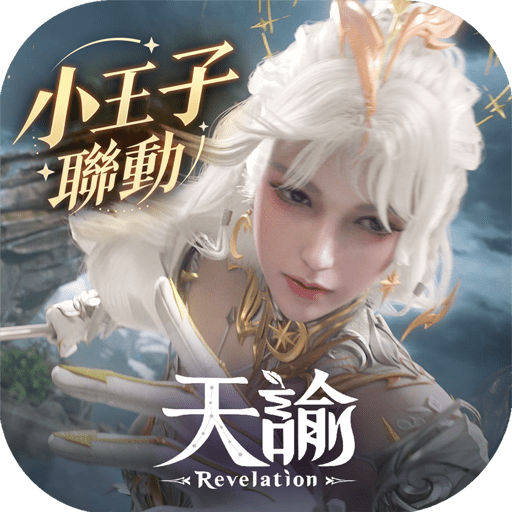 Revelation | Traditional Chinese 艾肯娛樂(香港)股份有限公司 Rate: 3.6
Download
Seven Knights ll|Korean Netmarble Games Rate: 4.1
Download