DeNA's Othellonia strategic RPG is holding a special collaboration event with the popular anime series Shaman King from April 22 to May 6, 2022. Get the free collaboration character, Yoh and Anna, just by logging in to the game!
▍Get A Free Character By Just Logging In!
By logging in during the collaboration period, players can receive the special A+ [The Path I Must Thread] Yoh Asakura & Anna Koyama! In addition, a set of 15 characters (pieces) will be available as a deck in which the card can fully take its advantage.
▍Othellonia x Shaman King Collaboration Gacha
In the SHAMAN KING Collaboration Gacha, 11 characters from the Shaman King anime will appear, and for each pull, at least one collaboration character (piece) is guaranteed in each tenfold summon.
In addition, the SHAMAN KING Collaboration Ticket Gacha allows players to receive one Collaboration Ticket every day by logging into the game. Up to 15 single tickets will be given away in total, for 15 pulls!
The following characters can be obtained:
■ S+ [Intertwined Destinies] Yoh Asakura & Hao
■ S+ [Destined to Fight] Yoh Asakura
■ S+ [Anna, the Itako] Anna Kyoyama
■ S+ [Future King] Hao
▍Grand Battle! Get Free Characters!
From Friday, April 22, 2022, the Grand Battle events Grand Battle! Shaman Fight In Othellonia (Preliminary Round) and The Great Battle! Shaman Fight In Othellonia (Main Battle) will be held. In this event, players can enjoy battles with characters from Shaman King.
In the Preliminary Round, players will be able to obtain collaboration characters (pieces) such as the S+ [The Patch Tribe] Silva and the A+ [Important Friend] Manta Oyamada by clearing certain stages. In addition, if you clear all the stages of the Preliminary Round, you'll unlock the second part of the event, which is called Main Battle.
In addition, by clearing the Main Tournament stages, you can obtain the S+ [My First Spirit] Matamune and the player tag "Shaman King"!
▍Manta Oyamada's Brainy Battle!
Do you think you have everything down when it comes to Shaman King? Starting Friday, April 22, 2022, the big battle event, Manta Oyamada's Brainy Battle!, will be held.
In this event, Manta Oyamada will give quizzes about SHAMAN KING, and players who answer all the quiz questions correctly will get the player tag "Funbari Onsen".
Follow QooApp official Facebook / Twitter / Google News to get the latest ACG information!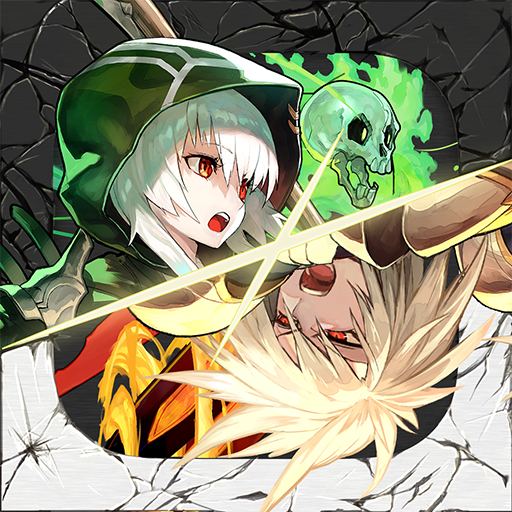 OTHELLONIA | Japanese DeNA Co., Ltd. Rate: 4.0
Download