Kadokawa streamed the third trailer for Overlord IV, the fourth season of the anime based on Kugane Maruyama's Overlord light novel series. The video reveals that the anime will premiere on July 5.
The video can also be seen with a preview of the "HOLLOW HUNGER" opening song by the duo of Masayoshi Ōishi and Tom-H@ck (known as OxT) and the ending song "No Man's Dawn," which is performed by Mayu Maeshima.
Naoyuki Itou is returning to direct the anime at Madhouse. Yukie Sugawara is also returning to write and supervise the series scripts. Satoshi Tasaki is back as the character designer, and all of the other voice cast and staff are returning as well.
The dark fantasy series begins when Momonga, a player of the virtual reality online game YGGDRASIL, was transported to the Isekai in the form of a skeleton-shaped avatar Ainz. The series is also getting an anime film adaptation of the light novels Holy Kingdom Arc, but the release date is yet to be revealed.
▍Overlord IV PV3
▍10th Anniversary Website Now Open!
In addition to this, a website to celebrate the 10th anniversary of the Overlord series is now open. The site includes 10th-anniversary comments by Kugane Maruyama, the author of the original work, illustrations newly drawn by so-bin, who drafted the original characters, and congratulatory comments from more than 40 people. Here's one of the illustrations of the original author:
▍Overlord IV Staff
Original story: Kugane Maruyama ("Overlord" / published by KADOKAWA)
Director: Naoyu Ito
Character Planning: so-bin
Series Composition/Screenplay: Yukie Sugawara
Character Design: Satoshi Tasaki
Sub-character Design, Monster Design, Prop Design: Hiroki Imamura, Kyoko Takeuchi, Shigeki Izumo, Koji Sugiura
Art direction: Shigemi Ikeda, Yukiko Maruyama (Atelier Musa)
Art Setup: Kayoko Tomono, Shuichi Okubo, Miho Norisue (Atelier Musa)
Color Design: Yukie Noguchi
3D Director: Yasutaka Tanaka
Director of Photography: Shosei Watanabe
Editing: Mariko Tsukatsune
Sound Director: Hirotaka Gobun
Sound Production: Bit Groove Promotion
Music: Shushi Katayama (Team-MAX)
Music Production: KADOKAWA
Animation Production: Madhouse
▍Overlord IV Cast
■ Ainz – CV: Satoshi Hino
■ Albedo – CV: Yumi Hara
■ Shalltear – CV: Sumire Uesaka
■ Aura – CV: Emiri Katō
■ Mare – CV: Yumi Uchiyama
■ Demiurge – CV: Masayuki Katou
■ Cocytus – CV: Kenta Miyake
Follow QooApp official Facebook / Twitter / Google News to get the latest ACG information!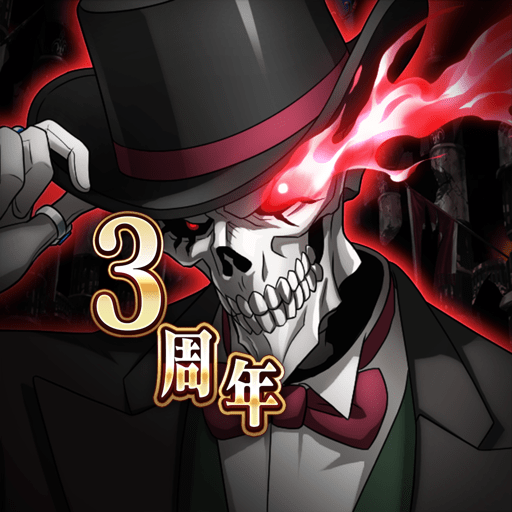 OVERLORD: MASS FOR THE DEAD | Japanese Trys, Inc. Rate: 4.1
Install