DeNa's Othellonia strategy RPG is collaborating with the anime series, My Hero Academia!
During this special collab, you can pick up several of your favorite heroes and villains from the series through the gacha, and beat their event stages! To help with your gachas, the game is handing out a free collab gacha ticket daily, giving you up to 18 free rolls.
You can also earn [Admiration] Izuku Midoriya and All Might, a free A+ piece for free from just logging into the event!
The collaboration begins on August 19 at 12:00 [JST]and ends on September 5 11:59 [JST].
▍Othellonia x My Hero Academia Collab Reveal
▍Get Midoriya and All Might for Free By Logging in!
If you log in to the game at any time during the event period, you can earn a free copy of [Admiration] Izuku Midoriya and All Might! This God-type A+ piece can also be evolved, and is also voiced featuring Kenta Miyake, and Daiki Yamashita!
▍Othellonia x My Hero Academia Gacha
The My Hero Academia collab a gacha is coming soon. Use this chance to pick up up to 14 new characters being added to this gacha, with S+ Characters Bakugo and Midoriya, A+ Ochako, and so many more! The voice actors of these characters from the anime will be reprising their roles in the game.
Take a look at the characters whose artworks have been released!
■ [Power that lies ahead] Izuku Midoriya – CV: Daiki Yamashita
■ [Your Hero] Mirio & Eri – CV: Tarusuke Shingaki & Seiran Kobayashi
■ [Wing Hero] Hawks – CV: Yuichi Nakamura
■ [Awakening] Decay Shigaraki Tomura – CV: Kouki Uchiyama
■ [Lots of "Likes"] Himiko Toga – CV: Misato Fukuen
■ [Eight Bullets] Overhaul – CV: Kenjiro Tsuda)
■ [My Goal] Katsuki Bakugou – CV: Nobuhiko Okamoto
■ [Be Who You Want To Be] Shoto Todoroki – CV: Yuki Kaji
■ [Combustion Hero] Endeavor – CV: Tetsu Inada
▍Othellonia x My Hero Academia Event Stages
A whole bunch of new event stages are coming to the game! Check out the special villain boss battles where you can earn Stain and Eraser Head, stamps and titles, along with the Proof of a Hero item!
■ [Hero Killer] Stain – CV: Go Inoue
■ [Eraser Head] Shota Aizawa – CV: Junichi Suwabe
Follow QooApp official Facebook / Twitter / Google News to get the latest ACG information!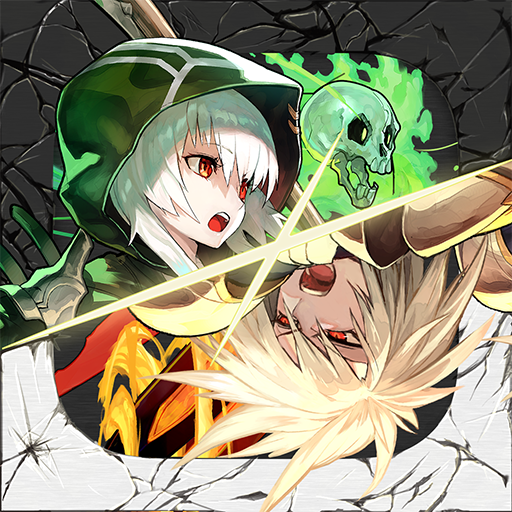 OTHELLONIA | Japanese DeNA Co., Ltd. Rate: 4.0
Install