The Uma Musume Pretty Derby franchise has revealed a new teaser visual and trailer for the anime's 3rd season in their most recent live stream program Paka Live TV. In the program, it was revealed that the anime will premiere in 2023, though did not elaborate on a specific date.
The trailer confirmed that the story for season 3 will be centering around the characters Kitasan Black and Satono Diamond as they aspire to their goals in Tracen Academy. Through dialogue, it was also revealed that Kitasan Black (CV: Hinaki Yano) would be joining Team Spica, while Satono Diamond (CV: Hina Tachibana) will be joining Team Capella, a new team formed after the events of Season 2.
Uma Musume Pretty Derby is a multi-media franchise that spans multiple mangas, anime series, original net animations, and of course its mobile game which gains huge success in Japan since its launch in May 2022.
The series follows "horse girls", anthropomorphized racing horses on their journey to compete on Japan's stage as the top racehorses in the country. The series goes into the girl's training, regiment, and the hardships that come across becoming a racehorse, with all of the glamors of being a cute anime girl!
The anime typically follows a specific racehorse, with season 1 following Special Week, and season 2 following Tokai Teio, one of the most decorated horses to run in Japan's racing ring and a part of Japan's Racing Association hall of fame.
▍ Uma Musume Season 3 Anime Staff & Production
Original Work: Cygames
Director: Kei Oikawa
Screen Writer: Tetsuya Kobari
Series Composition: Shingo Nagai, Tetsuya Kobari
Character Design/Chief Animation Director: Yosuke Kabashima, Tomoko Tsuji
Character Design Supervisor: Minami Shimizu
Chief Animation Director: Manabu Nii, Satoru Fujimoto
Contents Director: Takuma Akitsu
Animation: Studio KAI
▍ Uma Musume Season 3 Anime Cast
■Kitasan Black – CV: Hinaki Yano
■Satono Diamond – CV: Hina Tachibana
■Special Week – CV: Azumi Waki
■Silence Suzuka – CV: Marika Kōno
■Tōkai Teiō – CV: Machico
■Mejiro McQueen – CV: Saori Onishi
■Vodka – CV: Ayaka Ohashi
■Daiwa Scarlet – CV: Chisa Kimura
■Gold Ship – CV: Hitomi Ueda
■Trainer – CV: Koji Okino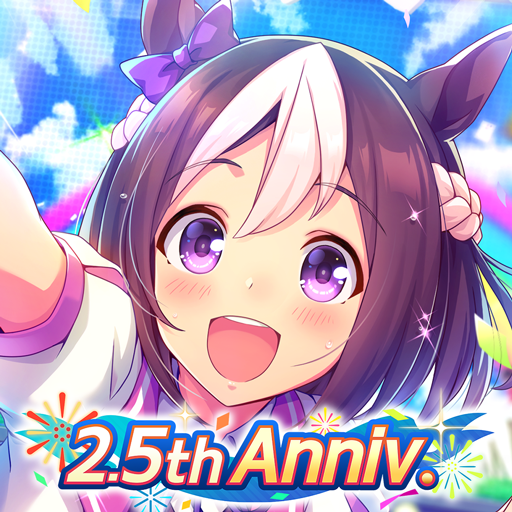 Uma Musume: Pretty Derby | Japanese Cygames, Inc. Rate: 4.6
Install