The mobile rhythm game D4DJ Groovy Mix is collaborating with the anime film WataTen! An Angel Flew Down to Me: Precious Friends starting from June 3 to June 9. Unfortunately, the event will be held on the Japanese server only.
The collab event "Angels Descend on Stage!" introduces a special gacha with exclusive versions of Rei Togetsu, Towa Hanamaki, Kurumi Shiratori, Rika Seto, and Marika Mizushima joined by characters from WataTen! A cover version of Wataten's ending theme "Happy Happy Friends" will also be playable.
▍D4DJ Groovy Mix JP x WataTen!: Precious Friends Collab Login Bonus
To celebrate the collaboration, D4DJ Groovy Mix is running a daily login bonus campaign. During the event period from June 3 until June 9, players who log in can receive useful rewards. Make sure to log in during the event to get raid medals that can be exchanged for various items and 300 diamonds.
▍D4DJ Groovy Mix JP x WataTen!: Precious Friends Collab Characters
The special collaboration versions of the characters will be available to obtain in the gacha. The gacha event will be live from June 3 until June 11. So, don't miss the chance to add these limited-time characters to your collection!
■ SP [Elementary school student who is truly an angel] Rei Togetsu + #Hana Shirosaki – CV: Maiko Irie
■ SP [Genuine older sister] Towa Hanamaki + #Hinata Hoshino – CV: Haruki Iwata
■ SP [The most cute girl] Kurumi Shiratori + #Noa Himesaka – CV: Ruka Fukagawa
■ SP [Reliable class representative] Rika Seto + #Koyori Tanemura – CV: Natsumi Hirajima
■ SP [Class representative who is kind to everyone] Marika Mizushima + #Kanon Konomori – CV: Mei Okada
▍D4DJ Groovy Mix JP x WataTen!: Precious Friends Collab New Cover Song
To commemorate the collab event with WataTen!, the cover song "Happy Happy Friends" has been added to the game. The song is the ending theme of the anime series covered by the DJ group Cute Pia ♡.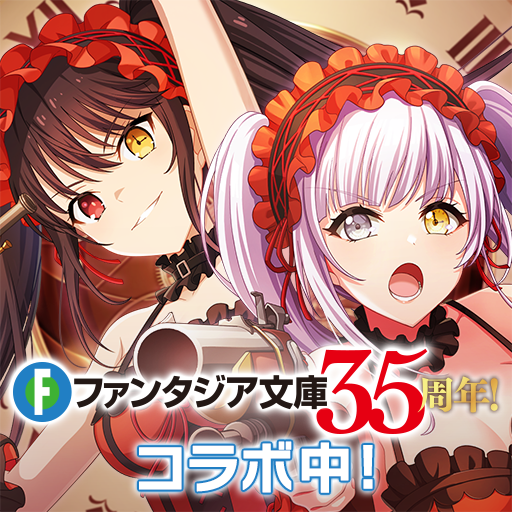 D4DJ Groovy Mix | Japanese 株式会社ブシロード Rate: 4.6
Install