Netmarble's latest MMO RTS game Grand Cross: Age of Titans is officially available now, and players can now snag the game on iOS, Android, and PC via its official website!
The developers also released a new trailer celebrating the game's launch, showing a full-on battle between Skyna as well as previewing the Titans. Test your PvE and PvP skills in the game's multiple game modes from single-player challenges, hunting-gathering, world objectives, server vs server clashes, and more.
Players who start the game now can also get a host of bonuses including the Call of Destiny login bonus that grants the Legend Level hero Claudia for free, as well as 60 Claudia mana stones, 50-star level fragments, and a talent reset, among other rewards including advanced summoning scrolls, and more.
▍Grand Cross: Age of Titans Launch Trailer
▍Grand Cross: Age of Titans Launch Rewards
As part of the game's launch, you can collect a whole host of pre-registration rewards, including useful items to increase your gathering and hunting speed, a designated castle transfer, gems, and much more. If you also pre-registered for the game via its app store pages, you'll get some bonus gems, food, and a special player emblem for your profile!
▍About Grand Cross: Age of Titans
In Grand Cross: Age of Titans, battles erupted across the world of Skyna due to the invasion of Chaos. The main story unfolds when Mio and Eugene are summoned to the Skyna continent and meet Destina, the princess of the Kingdom of Skyna. Players will be tasked to battle against Chaos while taking territory as they progress through the game.
Enjoy various strategic elements in field, siege, naval, and air warfare. Form a powerful army and engage in large-scale wars. Long-range archers and flying units can add a new strategic element to your game and turn the tide of battle. The giant battle weapon, Titan, is much stronger than other units and can deal great damage and destroy enemy formations regardless of the terrain
From customized troops, real-time controls, and special troops that can rain down fire from the sky to tide-turning Liege Skills and ultimate mecha weapons called Titans, players can make use of different strategies.
Players can also enjoy a beautiful story with gorgeously hand-drawn work, and can customize your own territory and castles with unique decorations to personalize your home amongst the sea of others online!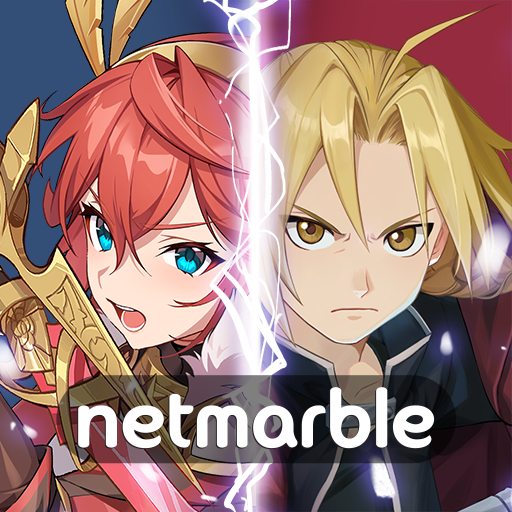 GRAND CROSS : Age of Titans Netmarble Rate: 3.4
Install