2021 was a massive year for the mobile gaming industry as we were gifted with a slew of amazing new anime mobile games to choose from! Here, we'll be taking a look at 10 best anime mobile games in 2021 that received their FIRST release this year (sorry global server-only players) and what makes them so entertaining! So, without further ado, let's get started!
10. My Hero Academia Ultra Impact (JP)
My Hero Academia Ultra Impact is the latest mobile game of the hit anime My Hero Academy, a departure from the other games released under the same brand. While other My Hero Academia games have you beating up opponents in real-time similar to the fights seen on the show, Ultra Impact slows things down and provides players with a fresh turn-based battle system instead.
*Noticed that you may need JP VPN for My Hero Academia Ultra Impact
Why You Should Play
Unlike real-time action games that require a heavy amount of attention and reflexes, My Hero Academia Ultra Impact is great for a casual pick-up-and-play experience. The art style is also very charming when all members of the My Hero Academia cast have been transformed into chibi form during battles! Fans of the original My Hero Academia animated series will love this game and, after the backlash fans had regarding My Hero Academia Strongest Hero, Ultra Impact makes for a refreshing change of pace!
Read More
My Hero Academia Ultra Impact Tier List & First Event
9. Touhou Danmaku Kagura (JP)
Touhou Danmaku Kagura is a rhythm game similar to others under the same genre such as the Japanese Arcade game, Chunithm. You must hit notes as they fall down the screen but also hold and slide during certain portions of different songs. Unlike the limited button types of games like Guitar Hero, the gameplay in Touhou Danmaku Kagura requires a lot more knowledge (at least with regards to the various different types of notes that need to be hit).
Why You Should Play
Fans of rhythm games will feel right at home playing Touhou Danmaku Kagura. With several levels of difficulty, there is surely a new obstacle to climb each and every day for those who devote the time to improving. Not only this but the soundtrack of this game is (as it should be) excellent. It would be difficult to sell a rhythm game without a list of entertaining songs lining its catalog but, luckily, Touhou Danmaku Kagura provides in spades. If you enjoy rhythm games or like discovering new songs while playing games (such as Osu!), Touhou Danmaku Kagura is a perfect fit!
8. Rent-a-Girlfriend: Heroine All Stars (JP)
Rent-a-Girlfriend: Heroine All Stars is a match 3 game where players can not only compete in exciting gameplay, but can also experience the premise of Rent-a-Girlfriend albeit altered slightly for the game. Fans of the the series will enjoy spending time with their favourite characters and hearing their voices!
Why You Should Play
A lot of mobile games nowadays require huge time sinks in order to gain anything of value or to compete at the highest level in PVP. While Rent-a-Girlfriend: Heroine All Stars does reward long-term players, as a puzzle game with a pick-up-and-play gameplay. Games with incredibly deep storylines or time-consuming boss battles, while fun in their own way, are better experienced when you have the time to devote to them. However, with Rent-a-Girlfriend: Heroine All Stars, you can easily log in and play a few games while commuting, sitting in a waiting room, or even on a particularly strenuous trip to the bathroom!
7. Idoly Pride (JP)
Idoly Pride is a game that takes elements from Fifa/Football manager in its presentation. You will be required to acts as a manager for the idol units and ensure they put on a great show! Summoning new idols, you can create a girl group that you must train, dress, and fulfil other necessary criteria to ensure that, when it comes time to perform, your girls are up to the task.
Why You Should Play
Fans of the popular Idolmaster series of games will take a shine to this alternate considering the idol managing genre. Alternatively, fans of more laid-back and casual games that do not involve violence in any way, will enjoy playing Idoly Pride. Most games feature some sort of combat and even the cutest games involve battling in some shape or form. None of that is present in Idoly Pride and, like games such as Animal Crossing, there is nothing wrong with enjoying a relaxing peaceful time managing your idols!
6. That Time I Got Reincarnated as a Slime Isekai Memories (EN/ JP)
That Time I Got Reincarnated as a Slime Isekai Memories is a turn-based RPG that borrows a lot of its mechanics from Fate/Grand Order. During combat, at the bottom of your screen, will be several cards mixed from the units you currently control. Each of these cards will have different types; green, blue, and red much like FGO (Quick, Buster, and Arts, respectfully). Outside of combat, you are free to roam about the game's world while talking to all of your favourite characters from the original series!
Why You Should Play
Fans of the original anime series will love to summon and battle with their favourite characters. TenSura has a ton of memorable and beloved characters and this is evidenced by the number of collaborations the series has had with other anime mobile games (most recently, Epic Seven). Now, being able to develop a game based entirely around its own franchise, Slime Isekai Memories is a great way to either relive or get into the series as a whole! Fans of Fate will also find the game praiseworthy due to the number of mechanics essentially ported over from the bestselling game.
Read More
That Time I Got Reincarnated as a Slime – ISEKAI Memories Review: A Faithful Reproduction
5. Revived Witch (EN/ KR)
Revived Witch is a pixel-art RPG that involves controlling your character while exploring a large fantasy world. On your travels, you will encounter horrible monsters which must be slain in turn-based combat using the units you manage to summon.
Why You Should Play
The pixel aesthetic is so pleasing and this is evidenced by the continuing number of pixelated games that continue to do well either due to their unique gameplay, creative storytelling, or both! Games such as Undertale or Last Cloudia are proof that HD 3D graphics do not always mean a good game make! Pixel game lovers will adore exploring the vast world of Revived Witch before it transits into turn-based RPG combat. Furthermore, gacha addicts will be happy to know that Revived Witch features a larger cast of collectible waifus for you to brag to your friends about pulling on your first roll!
4. Nier Reincarnation (JP/ EN)
Nier Reincarnation comes to us from the award-winning and beloved Nier franchise. More of what fans of the mainline games love is here in full force as you play through an entirely new storyline developed specifically for this game. You will also be able to summon fan favourite characters (such as 2B and 9S) in its limited collaboration gacha, which contains most, if not all, of the characters you've grown to love.
Why You Should Play
While this may seem like a given in 2021, Nier somehow manages to push mobile devices to their absolute limit with its breathtaking visuals and gorgeous soundtrack. The game, upon first boot-up, even encourages all players with a click disclaimer to turn the music up, as Nier Reincarnation is best experienced while listening to the amazing soundtrack.
The gameplay of Nier Reincarnation offers more of what you know and love from the mainlines Nier franchise. However, the combat has done away with the real-time action of other Nier games in favour of a turn-based system similar to Final Fantasy VII (in which, auto-attacks will play out automatically and skills can be activated on a cool down). Fans of layered storytelling will also be please with Nier Reincarnation as it sacrifices none of its mainline narrative devices despite being on mobile.
3. Blue Archive (JP/ EN)
Blue Archive came out of left-field to completely take over the anime mobile gaming scene when it was released. In Blue Archive, you play the role of a teacher and the summonable units are your students. There are several different "schools" that these students belong to, and you use your characters to engage in auto-scrolling combat! You see, these girls are not just ordinary students. Each is fully equipped with an arsenal of firepower to send any sticky foes running for the hills!
Why You Should Play
One of the main reasons to play Blue Archive is for the story. Rarely do anime mobile games produce high-quality storytelling and those who skip through the painful cutscenes of other games may be inclined to do so here. However, we are here to say, STOP! Blue Archive's story is incredibly engaging and viewing it does not impede your forward momentum.
Most of Blue Archive's story is located in a separate tab away from the mission screen. This means you are able to enjoy it at your leisure! That isn't to say that the gameplay of Blue Archive is lackluster by any means. Combat is fun, well-animated, and you can finish your dailies very quickly. Blue Archive is a great side game to pick up. Its gearing process, although long, is very linear with each character's equipment levelling up and upgrading almost identically. While the Blue Archive gacha leaves a lot to be desired, definitely check out Blue Archive if you haven't already!
Read More
Blue Archive Tier List & Reroll Guide
Blue Archive Guide: 5 Tips to Help You Get Started
2. Uma Musume Pretty Derby (JP)
Uma Musume Pretty Derby shocked many with its rise to the top of the Google Play Store and App Store's most grossing game in 2021, but it is clear to see why. In this game, horse-girl hybrids compete in races for fame and fabulous prizes. The game also charms with its super high quality 3D graphics and addictive horse-training system. Train your horses with love and patience, and they will repay you by taking the champion of each race!
Why You Should Play
Uma Musume is great for both casual pick-up-and-play gameplay as well as long-term devotion. Each character requires investment in order to reach their full potential and you will need to train your units in a variety of different assets (such as stamina to increase the duration they can run), to ensure they reach peak physical fitness. You can also craft your own deck of supports that can help pick up the slack when things get tough out on the racetrack.
Read More
Uma Musume: Pretty Derby Guide: How to Train A-Rank Horses?
1. Alchemy Stars (JP/EN)
This may ruffle some feathers but it is undeniable that Alchemy Stars has been a top contender for the best anime mobile game of the year since its release, and has continued to provide excellent and high-quality gameplay.
Why You Should Play
Alchemy Stars has one of the most engaging, innovative, and unique combat systems we've seen in recent years. By placing characters on tiles, you must navigate through a stage defeating enemies as you play. This may seem a lot like games such as Fire Emblem but Alchemy Stars manages to put a twist on the formula to keep things from growing stale. With combos based on the coloured tile you are standing on and fast dashes to leap around the map, Alchemy Stars is a great game for anyone looking for something a little different.
What Is Your Pick?
So, these were some of our favourite anime mobile games that were released this year. There were so many great releases in 2021 that we were pained to exclude some of the other great games from this list. Furthermore, it was even more difficult putting the ten selected games in any kind of order, as their gameplay and narrative vary drastically. Still, be sure to let us know your favourite anime mobile game of the year and what games you are most looking forward to in 2022!
Follow QooApp official Facebook/ Twitter/ Google News to get the latest ACG information!
2021 was a massive year as we were gifted with a slew of amazing new anime mobile games to choose from! Here is our pick of 10 Best Anime Mobile Games in 2021 that you should not miss!!! #BestMobileGame2021

Posted by QooApp: Anime Game Platform on Monday, January 3, 2022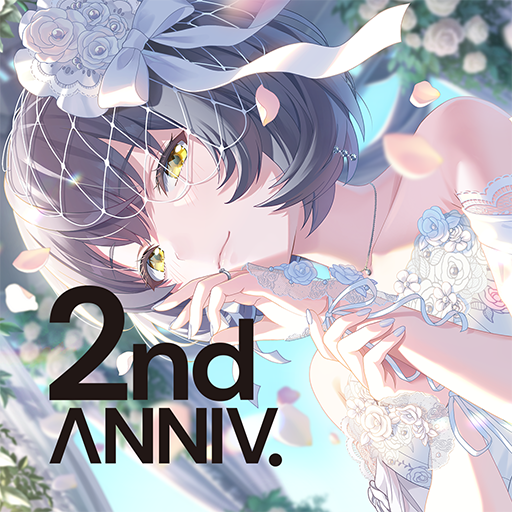 IDOLY PRIDE | Japanese QualiArts, Inc. Rate: 4.6
Download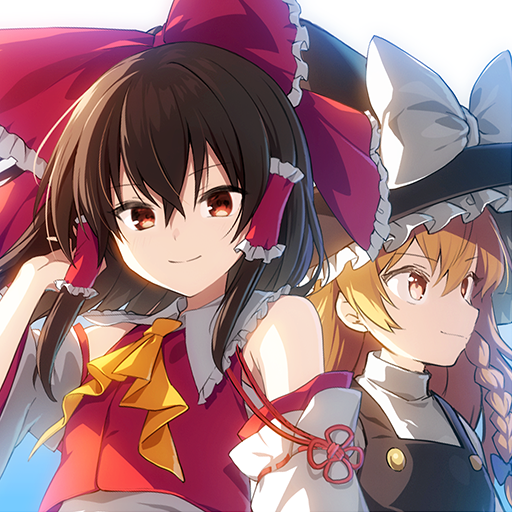 Touhou Danmaku Kagura アンノウンX

: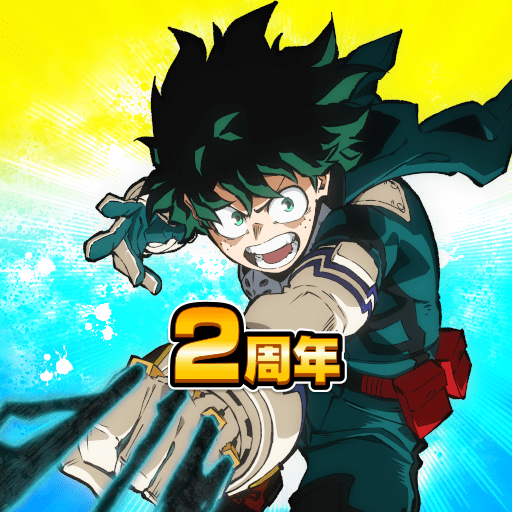 My Hero Academia ULTRA IMPACT | Japanese BANDAI NAMCO Entertainment Inc. Rate: 4.0
Download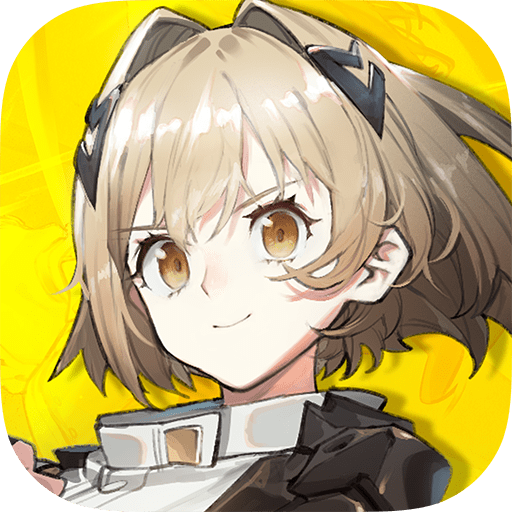 Alchemy Stars | Global Level Infinite Rate: 4.2
Download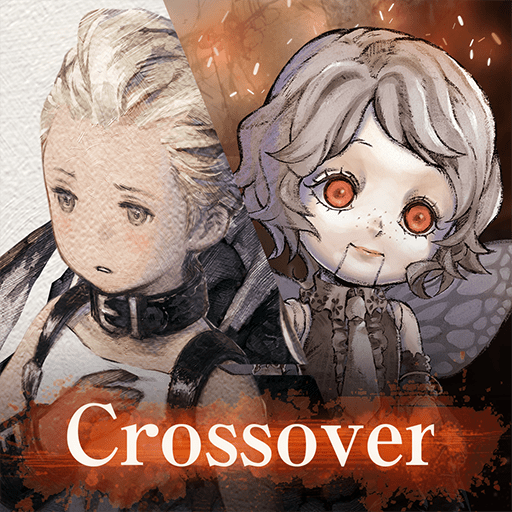 NieR Re[in]carnation | Korean/English SQUARE ENIX Co.,Ltd. Rate: 3.9
Download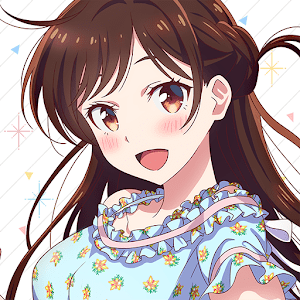 Rent-a-Girlfriend: Heroine All Stars | Japanese enish,inc.

:
Revived Witch | English Yostar, Inc.

: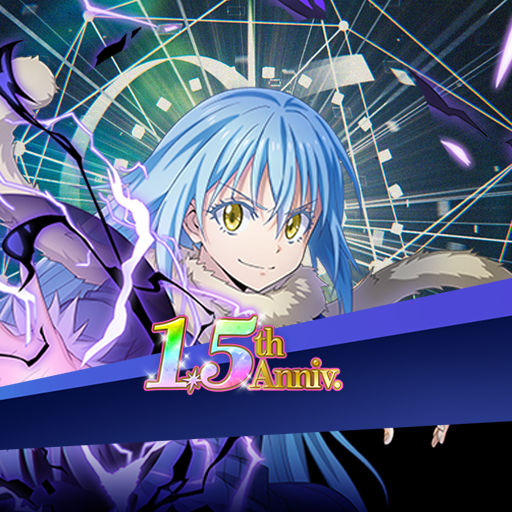 That Time I Got Reincarnated as a Slime - ISEKAI Memories | Global BANDAI NAMCO Entertainment Inc. Rate: 4.2
Download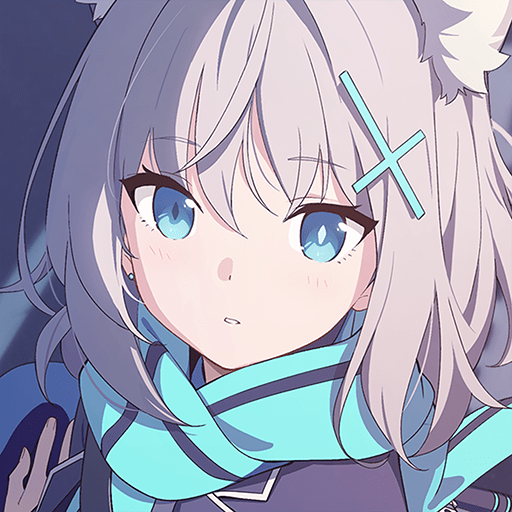 Blue Archive | Global NEXON Rate: 4.3
Download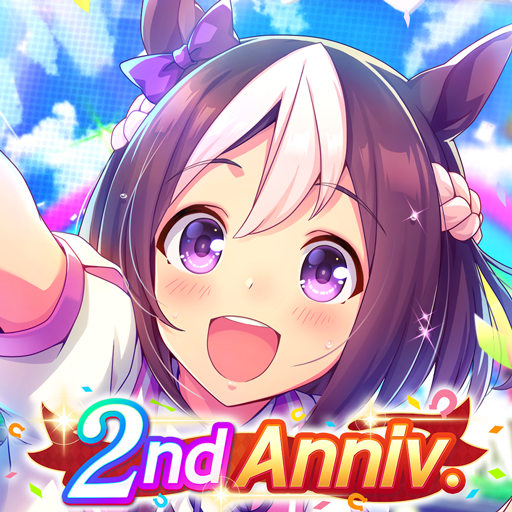 Uma Musume: Pretty Derby | Japanese Cygames, Inc. Rate: 4.6
Download