The stunning 3D graphics and unique aesthetics of NieR Re[in]carnation provides an immersive console-like gaming experience that drags you into its massive yet mysterious worldview. So get ready for a plentiful of sorrowful stories and ethereal music that makes it stands out from other role-playing games with its distinctive allure.
▍Immersive Gaming Experience with 3D Graphics & Ethereal Music
Just as its predecessors like NieR Replicant and NieR:Automata, the production team never disappointed us in regards to detailed and beautifully designed graphics. The incredibly stunning 3D graphics make players feel like as if they are living inside this dark yet mysterious world. Even though some may not expect much, given that Nier [Re]incarnation is a mobile RPG, the high quality graphics doesn't feel less than console games.
By moving the protagonist on her journey in "The Cage", you can observe the intricate parts of the massive structures from different perspective, including pillars, ceilings, bricks, stairs, and even the unknown creatures outside. The use of calming color and melancholy yet ethereal and poignant music successfully complete a paradisiacal utopia urging you to find the secrets laid.
▍2D Illustrated Storybook That Touches Your Soul
Awakening at The Cage without prior memories and her voice, the protagonist, White Girl, starts wandering around the monumental architecture and sophisticatedly structured dungeons. Mama, a creature with a ghost-liked appearance, guides you to find your memories' fragments to restore your precious memories.
By entering statues called Scarecrow, which hold the weapon memories, the recalled memories are presented in the form of storybook telling, which is delineated by excellent 2D illustrations and emotional monologues.
Players can experience the short stories from first-person perspective, move the main character in each chapter to initiate different events, and engage in battles against the hideous dark monsters.
Through digging into different short stories, you have a clearer picture of how the characters' are correlated and at the end, unveil the secrets that concealed within. As there are many mysteries at The Cage that are not yet unraveled, players are urged to progress the stories and clear the main quests, in order to discover the truth of who you are and why you are here at The Cage.
Apart from the main quests, you can also access the sub-quests function to challenge the time-limited quests and earn some great rewards.
▍Easy-to-Play Turn-based Auto Battles
In NieR Re[in]carnation, battles are embedded in short stories. Build your team with three characters equipped with weapons, companions, and memoirs and take on quests .
The gameplay does not require you to plot many strategies as your characters will fight the enemies automatically with its built-in auto-mode. An accelerated button is also provided for those who want to end battles quickly so as to watch the next stories.
Players can also engage in battles by tapping that character icons and their skill icons, activating character skills and different weapon skills when the gauge bars are filled.
Don't worry if you get stuck on a particular quest, you can always go back to the previous quests, and look for the Blackbirds on your journey. The Blackbirds will grant you different items that can be used to strengthen and upgrade your character cards and weapons. So try your best to find out the missing blackbirds from the map!
Otherwise, you can complete quests and general missions to receive gems for Gacha to summon high rarity character cards and weapons. When you summoned a certain character card twice, you will receive character-specific items Warfare Text instead of a duplicate card, which can be used for ascending the character.
▍NieR: Automata Crossover Quest and Gacha
Fans from the Nier series would be happy to know that NieR Re[in]carnation has a constant collaboration with NieR: Automata. The time-limited collaboration event always comes with an event-exclusive story which describes the emotional entanglement between 2B and 9S and explains how much 9S cares for 2B.
More excitingly, you can get the collaboration character just by clearing the event quest. The number of event medals dropped depends on the level of the quest you have cleared; for instance, you can get 11-13 Automata medals for clearing Quest 10. Players can use 200 event medals to exchange for 3-star 2B, 9S, or A2.
For die-hard fan of 2B, 9S, and A2, you can also try summon their 4-star character cards at Gacha. Once you have successfully summoned one of them, you can enhance the character and the corresponding weapon with XL character enhancement items gained from clearing main quests and missions.
Even if you are a novice player in NieR Re[in]carnation, you will be able to form a team with a total force of over 10000 and pass all the event quests. Then you can clear the quests repeatedly to gain Automata medals to exchange for 3-star character cards for 2B, 9S, and A2.
▍Why You Should Play NieR Re[in]carnation?
NieR Re[in]carnation may not be the game for those who are looking for splendid combat experiences and interactions with other players. Still, it is undoubtedly a fully-fledged game with a comprehensive worldview.
The gameplay is also user-friendly and straightforward for novice players with the use of the auto-battle function. Furthermore, you will be fascinated by its sorrowful yet soul-touching stories with beautifully illustrated graphics, which leads you to probe deeper into its world and discover its hidden truth.
Follow QooApp official Facebook / Twitter / Google News to get the latest ACG information!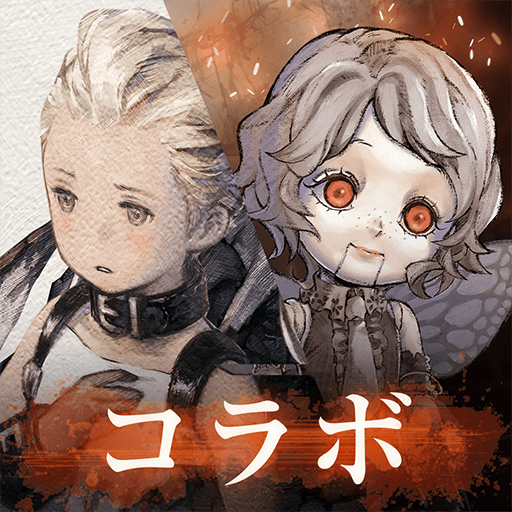 NieR Re[in]carnation | Japanese SQUARE ENIX CO., LTD. Rate: 4.0
Download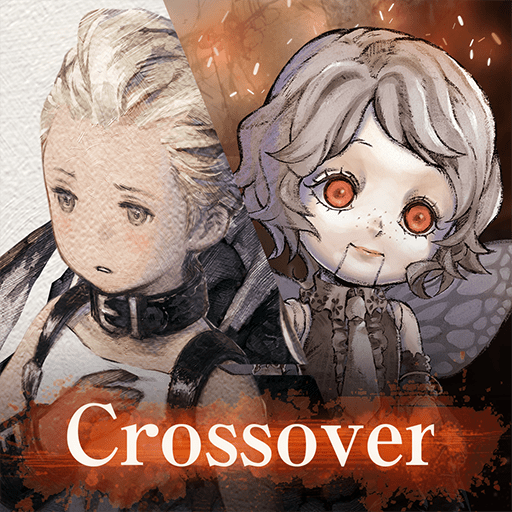 NieR Re[in]carnation | Korean/English SQUARE ENIX Co.,Ltd. Rate: 3.9
Download