Bushiroad has opened the pre-registration for the smartphone rhythm game Love Live! School Idol Festival 2 Miracle Live! in Japan. The game is also confirmed for a spring 2023 release. The latest information about the game was also revealed in a live-stream held by Bushiroad on YouTube yesterday.
The game was first announced at the "Sukufes Series Thanks Festival 2022" event held in September 2022, and will feature all of the songs from the Love Live! series, excluding remixes and solo versions, however. Love Live! School Idol Festival 2 will be a sequel to the previous game Love Live! School Idol Festival, which ends service on March 31, 2023.
Read More: Love Live School Idol Festival is Shutting Down on March 31
The new game will include the idols from all four of the anime series: Love Live! School Idol Project (Idol group: μ's), Love Live! Sunshine!! (Idol group: Aqours), Love Live! Nijigasaki High School Idol Club (Idol group: Nijigasaki High School Idol Club), and Love Live! Superstar!! (Idol group: Liella!).
▍Love Live! School Idol Festival 2 Miracle Live! Key Visuals
The main key visual for the game was unveiled, featuring Honoka Kosaka from μ's, Chika Takami from Aqours, Ayumu Uehara from Nijigasaki Gakuen School Idol Club, and Kanon Shibuya from Liella!.
There are five key visuals in total, with the remaining four key visuals for each idol group. The remaining will be unveiled for the first time on the advertisement board in the train station in four cities in Japan.
Osaka – Umeda Station µ's key visual:
Display period: February 6 ~ February 12
Nagoya Station Aqours key visual:
Display period: February 13 ~ February 19
Hokkaido – Sapporo Station Liella! key visual:
Display period: February 20 ~ February 26
Fukuoka – Tenjin Station Nijigasaki Idol Club key visual:
Display period: March 1 ~ March 7
▍Love Live! School Idol Festival 2 Miracle Live! Gameplay
In addition to the four main idol groups, the game will also include rival groups or soloists, including A-RISE, Saint Snow, Sunny Passion, and Wien Margarete.
In addition, the new idol club project Hasu no Sora Jogakuin School Idol Club from the app Link! Like! Love Live!, to be released this spring, and songs from the real-life musical project "School Idol Musical" will also be included in the game. More than 500 songs will be playable in total.
■ Improvements
School Idol Festival is played by tapping rhythm icons toward nine tap zones. The new game retains this basic system but evolves it for even greater enjoyment by installing monitors to give a more live experience, improving the skill cut-in presentation, and other improvements.
■Chat
In the chat function, you can talk with the idols in individual chats and group chats. Chat rooms will be opened as you deepen your bond with each idol.
■ Event Stories
In the event story, you can see stories related to the events of each school and idol group. Many new original stories will also be introduced involving characters from the series.
■ School Idol Daily Life
In the School Idol Daily Life feature, you can enjoy watching short movies of the daily lives of the idol group members for each school and group.
■ Illustrations
The game will feature pre-awakening card illustrations depicting various situations and post-awakening card illustrations in cute outfits. From a total of 39 cards scheduled to appear at the time of release, pre-awakening UR card illustrations of You Watanabe, Lanzhu Zhong, and Keke Tang, were revealed.
■ Album
Album is a feature that allows you to look back at the cards you have acquired at any time, just like a photo album. In addition, a function to transfer the cards you have in School Idol Festival to the album will also be implemented.
■ Gacha Animations
Four new animations produced by Sunrise will be included in the Gacha feature. All of them were created by the original character designers of each work and use expressions that represent the story of each series.
Another version of the video presented during the live stream will be released at a later date.
▍Love Live! School Idol Festival 2 Miracle Live! Pre-Registration
Pre-registration has finally started, and various campaigns will be held outside the game. Players can now pre-register for the game by following the official Twitter, or via App Store and Google Play. The following rewards can be obtained according to the number of pre-registrations. *Noted that this campaign is for the JP version and the global version has not yet launched a pre-registration campaign at this moment of writing.
– 90,000 Players: [Miracle Live!] Honoka Kousaka
– 180,000 Players: [Miracle Live☆] Chika Takami
– 310,000, 400,000, and 500,000 Players: For each tier players will receive 2,000 Love Cards.
■ Twitter Campaign
Retweet the campaign tweets during the campaign period, and a lottery will be held in real-time. The results will be announced soon and winners will receive a gift card featuring a key visual from the game.
■ TV Commercial
A live-action commercial featuring Aguri Oonishi (Ayumu Uehara CV) and Sayuri Date (Kanon Shibuya CV) will be aired in Japan.
■ Monthly Bushiroad Featured
Two consecutive issues will contain a special feature on the game. It will be a large volume, including a project to collect memorable songs and episodes, and a project to vote for the member who will appear on the cover of the May issue.
■ Advance Tickets for Bushiroad Rock Festival 2023
Bushiroad Rock Festival 2023 is scheduled to be held on May 27 at Fuji-Q Highland Conifer Forest. The advance tickets for these live concerts are available on the Rakuten website.
The event will feature Mayu Sagara (Kasumi Nakasu CV), Chiemi Tanaka (Rina Tennouji CV), and the idol group Liella!
■School Idol 2 Riddle Solving Festival
To learn more about the School Idols, daily riddles featuring the characteristics of the members will be posted on a special website starting February 3. By solving all the riddles, winners may be able to get a gorgeous present!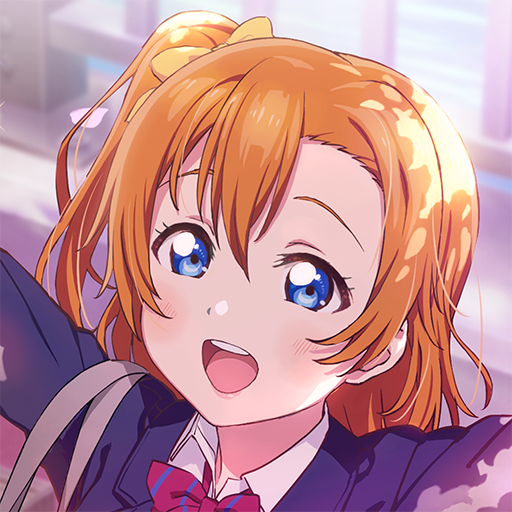 Love Live! School Idol Festival 2 MIRACLE LIVE! Bushiroad Inc. Rate: 4.1
Install