The English server of BanG Dream! Girls Band Party! is having a second collaboration with the anime series, Re:Zero -Starting Life in Another World- from May 14 until May 24.
The 2nd collaboration includes a collab limited Gacha featuring Roselia members, a brand-new event story, and more. With a celebration login campaign, missions, a limited exchange, and two collab cover songs added to the Music Shop, the game is set for a grand celebration.
▍BanG Dream! GBP x Re:Zero 2nd Collab Gacha
Players will have the opportunity to engage in a Collab Limited Gacha with Roselia members returning from the last event. The Gacha includes ★4 Yukina Minato, ★4 Rinko Shirokane, and ★3 Ako Udagawa.
A new Collab Limited Gacha, "Blooming Secret Sanctuary Gacha", has also started, featuring ★4 Eve Wakamiya [Butterfly Tea Party] and ★4 Kanon Matsubara [Smile Hunter] as Collab Members.
Moreover, the Collab Limited Event, Summer, Returning to ZERO, is live now and will run until May 24, with ★3 Kaoru Seta [Graceful Mage] as the Event Member.
▍BanG Dream! GBP EN x Re:Zero 2nd Collab Celebration Gift & Login Campaign
To celebrate the collaboration, a special Login Campaign will be running. By logging in daily during the campaign period, players can receive up to Stars x 2650, and Tone Crystals x 100. The Login Period will last until May 24.
▍BanG Dream! GBP EN x Re:Zero 2nd Collab Missions and Limited Exchange
Players can also take on special Collab Missions to win various Limited Items, including Collab Limited Titles and the Collab Boost Drink "Witch's Tea". These missions will be available until May 22.
Moreover, a Collab Limited Exchange will be available, allowing players to collect "Insignias" by playing Lives and exchange them for Collab Limited Pins and Event Limited Members from the 1st Collab.
▍BanG Dream! GBP EN x Re:Zero 2nd Collab Cover Songs
Two new Collab cover songs have been added to the Music Shop at CiRCLE. These include "STYX HELIX" performed by Roselia, and "Memento" performed by Morfonica. Additionally, the SPECIAL difficulty will be added to the Cover Song "Realize".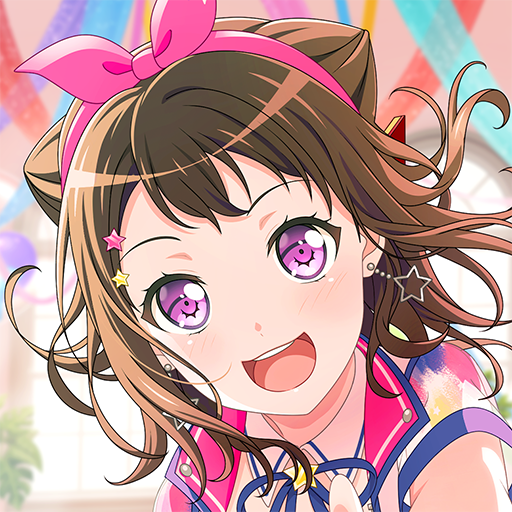 BanG Dream! Girls Band Party! | English Bushiroad International Pte Ltd_ Rate: 4.6
Install