ChinaJoy 2023 represents one of the largest celebrations of anime and games in all of China, bringing thousands of attendants to the massive venue that is the Shanghai New International Expo Center (SINEC) far and wide from China, and even Overseas, While most Chinese developers often opt to announce their new titles online without sharing space with others, ChinaJoy represents a massive event full of fun activities and is just a place for gamers, anime enthusiasts, and cosplayers to share their love of the medium.
We went to China Joy this year and got to check out the multiple exhibits and booths by developers and publishers showcasing old or new titles, and got to experience celebrations for current titles along with trying out some games that are only coming out in China first, but ones that would be good to see arrive globally. What you see is just a fraction of everything ChinaJoy had to offer, and you can let us know which of these exhibits you would have liked to visit if you could attend ChinaJoy in 2024!
ChinaJoy 2023 Recap & Highlights
Honkai Star Rail
MiHoYo being headquartered in Shanghai meant it wouldn't pass up making an appearance at ChinaJoy, but unlike its booth at the Anime Expo, this time the developers focused all of their effort on its star project, none other than Honkai Star Rail.
The booth had a replica of the Astral Express on full display, and a huge Wubbaboo near the back for fans to get a photo with, though not quite as big as the one in Herta's Space Station. Like with many of the currently released games this booth didn't announce any new content coming to Honkai Star Rail. Instead, it was a massive booth celebrating the game and a place for fans to show off their skill in a challenge session against enemies from the game's latest update, version 1.2.
Aside from that fans could try their hands at catching a Wubbaboo with rings for a limited time, and those that performed well could take some souvenirs with them like a Honkai Star Rail-themed bag.
Sony Interactive Entertainment and China Hero Project
Sony took up a huge chunk of the stage at ChinaJoy's N2 Hall, with a bunch of new titles that were part of its China Hero Project initiative. Titles like Awaken: Astral Blade, Eviledge, Evotinction, Will-less, and Lost Soul Aside were all playable here. Other titles that weren't from the China Hero Project, such as Final Fantasy 16, Sword Art Online Last Recollection, Naruto x Boruto Ultimate Ninja STORM Connections, and Sand Land were playable on the other side of its exhibit.
Lost Soul Aside
While all of these titles shared one section of the Sony booth, Lost Soul Aside was definitely the standout amongst the player base, as the lines to try out the China Hero Project titles were dominated by those looking to try them out. While the line said it would take approximately 1 hour to get to try a game, that waits got exponentially larger as staff didn't anticipate how coveted this game was to attendees, even though Lost Soul Aside had 2 dedicated PS5s compared to every other title.
For a comprehensive look at Lost Soul Aside you can check out our gameplay deep dive here!
Sand Land
Sand Land, the console game based on Akira Toriyama's manga series of the same name also made an appearance here with a playable demo, though unlike most of the other titles that were present at the Sony booth, players and fans were not allowed to take any photos or video footage of Sand Land's demo.
At the start of the game, the player is in hot pursuit of the Geji Dragon, which plays out a chase sequence out of something like Crash Bandicoot as the player has to avoid obstacles while doing their best to avoid the Dragon's lunging attacks from the ground. The game also had a handy distance countdown on the top left of the screen to put you on edge as you got closer and closer to the end of the section.
After that players arrive at the Aro Village Ruins, where they're given a quest to collect food and water from a nearby town. Here players are free to explore the vast desert and canyons, peppered with short combat encounter with a bunch of bandits, where you can smack enemies around with combos on foot with Beelzebub, and once you take care of them you can commandeer the enemy's tank. This means players don't have to resort to just one vehicle throughout their game time, but can pick up enemy vehicles should their initial tank be destroyed.
Part of the player's HUD displays a water bottle, which at the beginning of the game is empty. While having no water didn't affect the player's stats adversely, it could be a way to restore the player's health by filling it up with water and drinking from it later.
Unfortunately, Armored Core 6: Fires of Rubicon didn't have a playable demo but was featured near the back end of the Sony booth with the game's cover art and trailer. This was likely due to FromSoftware releasing the game out to influencers and other Souls-Borne content creators early for them and wanted to keep the coverage to those individuals as part of some agreement.
The Sony booth was also host to a couple of talks and panels, one of them featuring Michael Murray and Katsuhiro Harada, the producer and director of Tekken 8 explaining the game to attendees. While it didn't feature anything new, the two were immediately swarmed by ChinaJoy fans eagerly watching the show, itching to snap a photo with the two before they presumably head off to EVO this weekend.
Billibilli
Billibilli showed up at ChinaJoy focusing on letting fans of its currently released games hang around with others to celebrate some of their favorite titles.
There were exhibits for Higan: Eruthyll, Bang! Dream Girls Band Party, Fate / Grand Order, and a section for Azur Lane. Notably on Day 1, there was a brief show for players to go up on stage and pull for characters with everyone else watching, The session was also broadcasted live as there were two VTubers from China who were watching the show floor live together as fans eagerly waited for their turn to go up and stage and flex their luck a little.
Most interestingly of the Billibilli booth was the appearance of Thrud: Broken Heaven, the 3D witch shooting game that takes place entirely in the sky as players control witches riding brooms fighting against machines and other monsters, with battles challenging the player's reflexes in bullet-hell onslaughts and beautiful graphics.
The game was previously announced way back in 2019, and while it went off the radar for some time during development, the game reappeared here at ChinaJoy 2023, with a playable demo for players to check out.
Bandai Namco Entertainment (Shanghai)
Bandai Namco Entertainment Shanghai also had exhibitions at China Joy with some of its biggest franchises including Naruto Shippuuden, One Piece, Gintama, Digimon, the Gundam series, and more.
While it celebrated with having multiple booths featuring life-sized versions of characters and gigantic versions of mechas, the publisher also had a number of new games revealed at this time with some new trailers, and even at times playable demos!
Gintama: Gathering
Bandai Namco took some of its ChinaJoy exhibits to reveal Gintama: Gathering. While there wasn't a playable demo, there was a small section dedicated to showing the trailer of the game, and for fans to get a photo with a life-sized replica of Elizabeth standing in front of Yorozuya Gin-chan! Fans that took a photo here could get Elizabeth-shaped fans as a nice little souvenir if they showed the staff that they registered for the game.
You can check out the game's trailer and learn some more about the title here!
Digimon: Source Code
Digimon: Source Code got revealed at ChinaJoy, and the booth for it was a little larger than Gintama: Gathering, as Bandai Namco Entertainment Shanghai had a few devices for a demo set-up for players to try out the game! The ChinaJoy booth was also filled with a number of merchandise related to the Digimon series, including figures, Digivices, and Digimon cards that players could check out nearby at the Tamashii Nations x Bandai Namco Store.
We also got to try out Digimon: Source Code and you can check out our hands-on preview and a look at more Digimon merch!
Gundam: Poetry of Steel
On the other side of ChinaJoy Hall Bandai also held a fairly large Gundam exhibit, here revealing a new trailer for Gundam: Poetry of Steel. The new mobile title had a similar setup to Gintama: Gathering, in that it was only a tiny section showing off the game's reveal trailer, though there was also a section where players could take a photo while standing on top of a hanger bay area. Instead, the exhibit was mainly to celebrate the Gundam series, and more specifically 20 years of the Gundam Seed series, with a hall dedicated to retelling the history of Gundam Seed and Gundam Seed Destiny.
Fans could also sign up for a Gundam model assembly group experience, and there were various models and outfits on display. For a better look at Gundam: Poetry of Steel and the exhibit, you can check out the ChinaJoys news article on it here.
Perfect World Games
Perfect World Games had a booth set up at ChinaJoy 2023's N2 Hall, and this time featured some of its latest titles that many of you may already know, including Persona 5: The Phantom X, and One Punch Man: World. One more surprise addition to its booth was the appearance of a playable demo for Kai-Ri-Sei Million Arthur: Ring, the sequel to the 2014 Kai-Ri-Sei Million Arthur strategy card game.
Perfect World Game's ChinaJoy booths featured everything you'd expect from Cosplayers, free merch, and playable demos for all three titles. Million Arthur: Ring even had 4 setups ready for attendees to try to take on one of the numerous bosses available, and there was no shortage of players itching to try out Persona 5: The Phantom X.
You can check out our hands-on preview of Kai-Ri-Sei Million Arthur: Ring here!
Cosplay Gallery
ChinaJoy had no shortage of cosplayers, and here's a collection of some of the coolest ones we saw while visiting the show's many exhibits. Let us know which one of these cosplayers is your favorite below!
Follow QooApp's official Facebook / Twitter / Google News / Reddit/ Youtube for the latest ACG information!
Honkai: Star Rail COGNOSPHERE PTE. LTD. Rate: 4.4
Install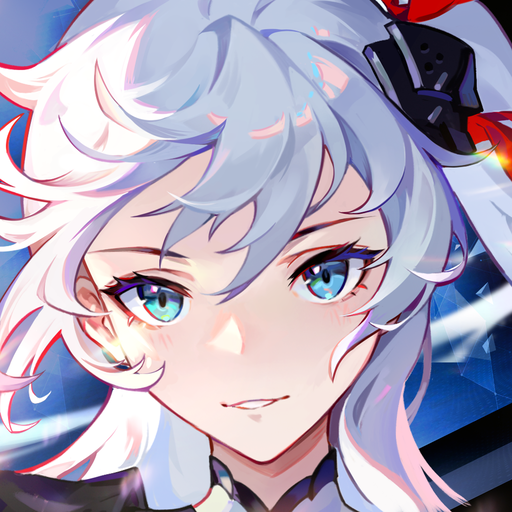 Higan: Eruthyll | Global BiliBili Rate: 3.5
Install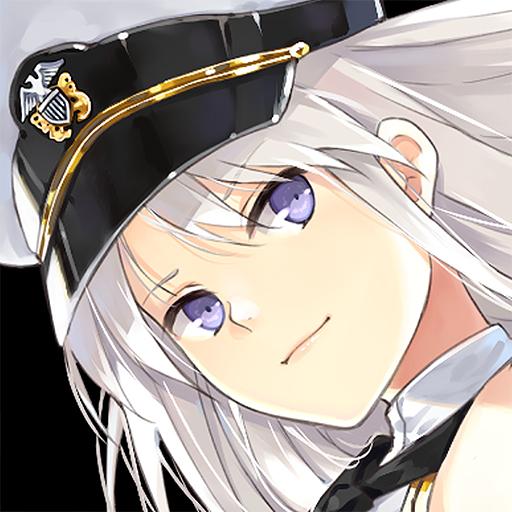 Azur Lane | English Yostar Limited. Rate: 4.6
Install