Aniplex posted on their YouTube channel a new trailer of Engage Kiss anime that was teased back in Anime Japan 2022. The video announces and previews the opening theme song "Everyone, Scramble" (誰彼スクランブル) by halca, and it also announces a cast member and the full staff member list. The anime is set to premiere on July 2.
Tomoya Tanaka is directing the anime at A-1 Pictures. Shunsaku Yano is in charge of the world setting. Masaaki Takiyama is credited both as the character designer and chief animation director. Chiaki Furuzumi is also the sub-character designer and chief animation director. Yoshiaki Fujisawa is composing the music.
The anime is set in Baylong City, an artificial island city established, outside of any country's jurisdiction, in the Pacific Ocean to exploit local natural resources. In particular, the mining of the new energy resource "orgonium" has resulted in an outbreak of "D disasters", a phenomenon that attracts demons to the city. Private military companies (PMCs) are tasked with dealing with these incidents.
▍Engage Kiss Anime Trailer
▍Engage Kiss Anime New Cast
A new character, Sharon Holygrail, was shown in the trailer. She will be voiced by Rumi Okubo.
▍Engage Kiss Anime Staff & Production
Director: Tomoya Tanaka
Series Composition: Fumiaki Maruto
Script: Fumiaki Maruto
Music: Yoshiaki Fujisawa
Original Character Design: Tsunako
Art Director: Nobuhisa Ogiso
Chief Animation Director: Chiaki Furuzumi and Masaaki Takiyama
Animation Character Design: Masaaki Takiyama
Sound Director: Takeshi Takadera
Director of Photography: Yohei Miyawaki
Action Design: Yoshihiro Kanno
Action Director: Hirokatsu Maruyama
Demon Design: Shinpei Wada
Color Design: Nanako Okazaki
Editing: Kumiko Sakamoto
Original Demon Design: Ikumi Katagiri
Prop Design: Shinpei Wada
Sub-Character Design: Chiaki Furuzumi
Theme Song Performance: halca (Opening)
Weapon Design: Kenji Teraoka
Worldview Design: Shunsaku Yano
▍Engage Kiss Anime Cast
■ Ayano Yūgiri – CV: LYNN
■ Kisara – CV: Saya Aizawa
■ Shū Ogata – CV: Sōma Saitō
■ Sharon Holygrail – CV: Rumi Okubo
▍Read More
Engage Kiss Gets Mobile Game Engage Kill by Square Enix
Follow QooApp official Facebook / Twitter / Google News to get the latest ACG information!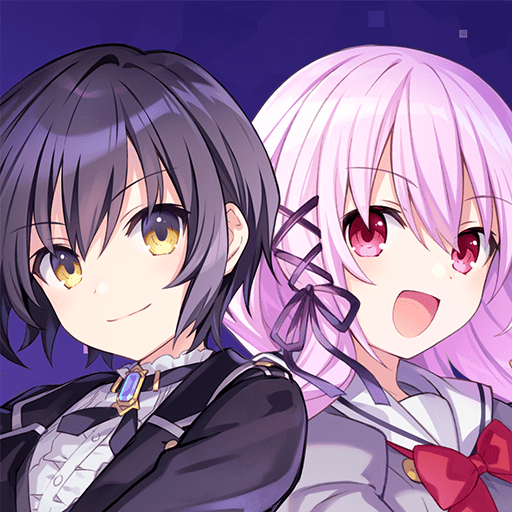 Engage Kill SQUARE ENIX Co.,Ltd. Rate: 3.7
Install