Today (1st August), Mr. Qoo celebrates his birthday. Happy Birthday Mr. Qoo! To celebrate this special occasion, QooApp will be launching a series of birthday events for everyone to join! Find out more on the dedicated Mr. Qoo Birthday page. Additionally, many of Mr. Qoo's friends have sent greeting cards to wish Mr. Qoo a happy birthday. Check out some of the greeting cards Mr. Qoo has received below!
▍Playism
Developed by PLAYISM, Idol Manager is a business-sim set in the Japanese idol industry. Players take on the role of manager at a small talent agency. As you cultivate and train the young pop stars, you'll have to decide who to hire and who to fire. You will also get involved with the personal life of the idols and assist them to become top of the industry.
▍Thisisgame
Thisisgame is a leading gaming media outlet from South Korea and a media exchange partner with QooApp. Occasionally you may find quality content including exclusive interviews from Thisisgame translated and published on QooApp, give QooApp readers a glimpse into the gaming industry in South Korea.
▍ChinaJoy
ChinaJoy is one of the largest gaming conventions in China. In addition to some of the largest names in Chinese gaming like Tencent and NetEase, ChinaJoy also has notable international exhibitors including Bandai Namco, Sony, and Ubisoft. For numerous years, QooApp has been one of ChinaJoy's official media partners, bringing news of some of the latest games to come out of China to QooApp users worldwide.
▍CRI Middleware
If you've played games before, there is a chance that you have seen CRI Middleware's logo. CRI Middleware is a Japanese developer that provides middleware resources to game developers to use in their games. The company is also involved in various game music-related events. in 2019 QooApp covered an event CRI Middleware held which featured Japanese video game composer Noriyuki Iwadare.
▍Muse
Muse is a Taiwanese animation agent and distributor with 30 years of heritage. Muse has brought some of the most recognized series from Japan to the rest of Asia including Demon Slayer: Kimetsu no Yaiba, Attack on Titan, One Punch Man, and many more timeless titles!
▍Ourpalm (One Punch Man)
ONE PUNCH MAN: The Strongest is the official mobile game of the ONE PUNCH Man anime. The whole game production was supervised by the production committee of SHUEISHA. The turn-based strategy RPG allows players to fight alongside the strongest hero Saitama, recruit heroes and monsters, and form your exclusive hero team.
▍efun
BLEACH: Eternal Soul is the official mobile adaptation of the popular BLEACH anime by Efun. The game features the plot of the original anime, where you can play with over 100 signature characters .
▍Vespa
King's Raid is a side-scrolling mobile RPG,  developed by South Korean indie game developer Vespa. The game allows players to create their party with characters of their own choice without the gacha system, real-time PVP arena, and various types of raid battles.
Over the month we will be highlighting more greeting cards! But if you want to check them all out now, head over to the special Mr. Qoo's Birthday Event Page to see all the greeting cards as well as other events that are going on or coming soon.
Check out the previous highlights here:
Part 2, Part 3, Part 4, Part 5, Part 6, Part 7
One Punch Man: The Strongest Man | SEA One Punch Man: The Strongest Man | SEA FingerFun Limited. Rate: 4.2
Download
Idol Manager アイドルマネージャー PLAYISM

: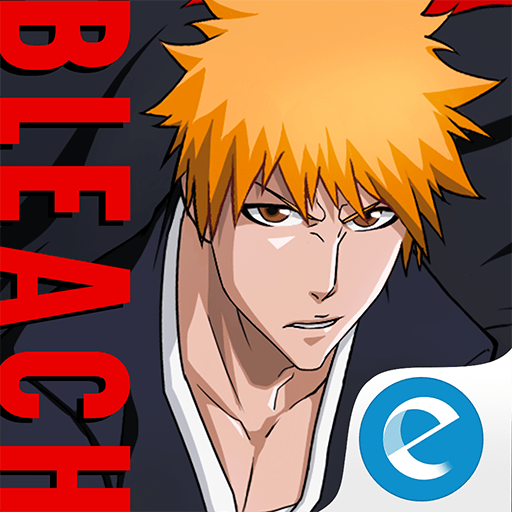 BLEACH: Eternal Soul BLEACH: Eternal Soul Efun Games Co.,Ltd. Rate: 4.4
Download
King's Raid King's Raid Vespa Inc. Rate: 4.4
Download
QooApp QooApp QooApp Rate: 4.4
Download